CF Benchmarks Recap - Issue 48
CFB client launches and pipelines counterpoint any 'crypto winter': Hashdex's new META11 references Digital Culture Composite Index, Monochrome's BRR-supported Bitcoin ETF is in its final stretch, and more CFB indices arrive on CME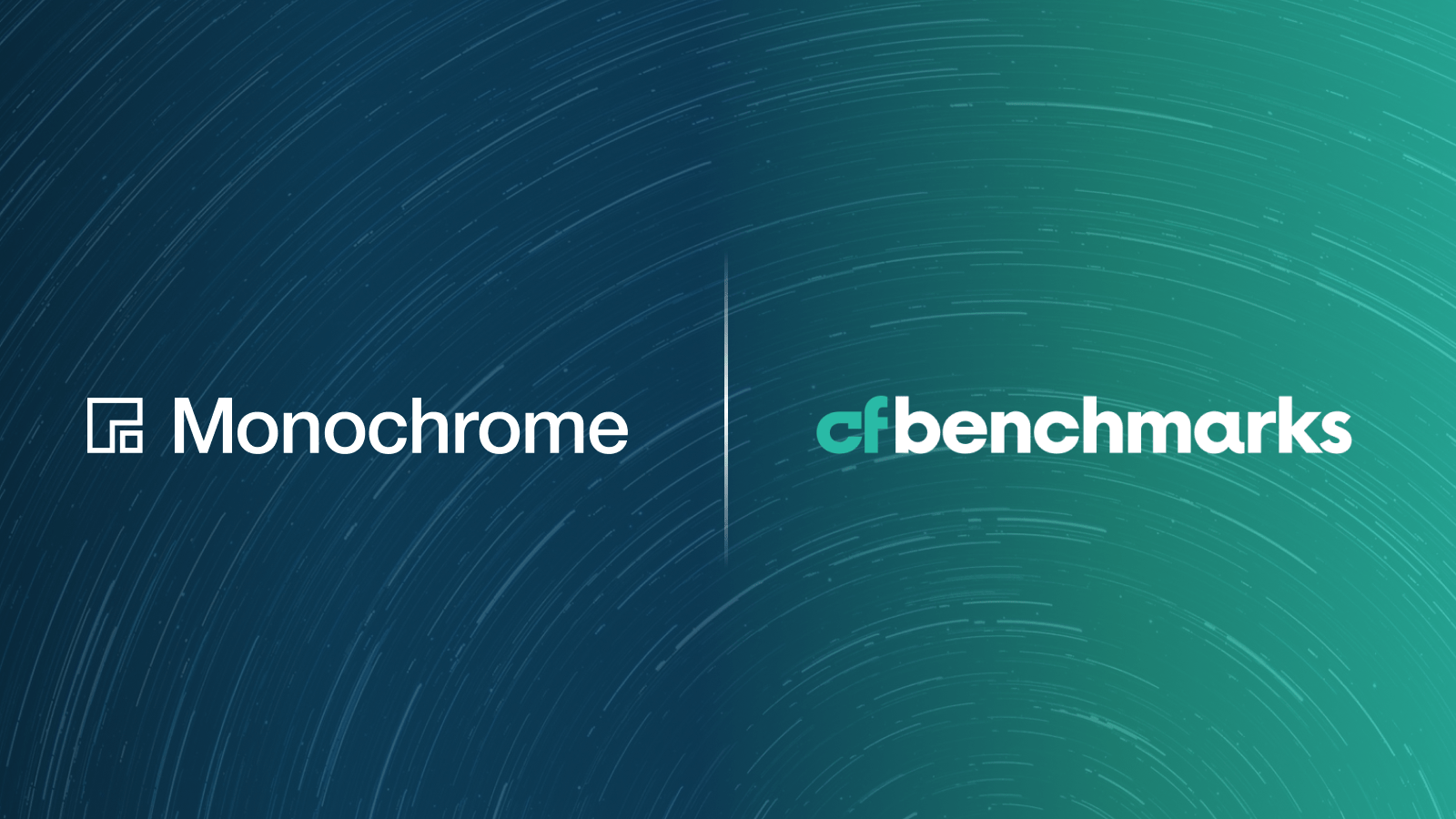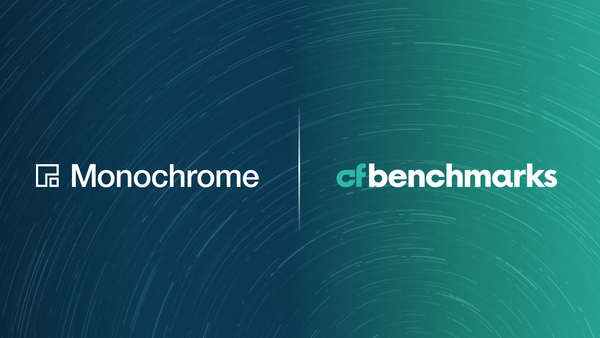 Monochrome's ASX-listed IBTC ETF imminent
Hashdex rounds off busy H1 with 7th CFB-powered ETF
CME expands range of regulated CFB indices on view

Pipeline intact
Monochrome to strike Aussie BTC ETF NAV at London's close• Hashdex's latest CFB-powered ETF • Large cap crypto flounders. Already tottering from Terra and geopolitical barrages, large caps marked fresh 16- and 18-month lows this week after more secondary crisis effects (see Three Arrows liquidations; Celsius "pause"). The most liquid institutional BTC price, BRTI, notched $17,743.09 (18/06/2022, 21:00:34); lowest since Dec 11, 2020. ETHUSD_RTI scraped $881.68 (18/06/2022, 20:12:31); weakest since Feb 22, 2021. At last check, BRTI was down 2.12% at $20,479.76, ETHUSD_RTI down 2.49% at $1,079.81. (See below for a summary of recent large cap returns). Elsewhere, Terra remains not-so-firma. A renamed Terra Classic (LUNC) oscillates around $0.00 vs. $116 in April. Renamed TerraUSD Classic is permanently severed from its 'algorithmic' peg. Facing fallout akin to distressed senior secured debt, UST investors voted unanimously to 'burn' 1747 UST (11%). Meanwhile, BTC and ETH exchange balances, plus significant BTC miner transfers imply persisting pressure. Still, CFB client launches and pipelines counterpoint any 'crypto winter': Hashdex's new META11 references Digital Culture Composite Index, Monochrome's BRR-supported Bitcoin ETF is in its final stretch, and more CFB indices arrive on CME. (Read on for more details.)
Monochrome's IBTC poised to strike
Monochrome Bitcoin ETF (IBTC) is set to be Australia's first ASX-listed spot Bitcoin fund. Monochrome, the region's best established crypto investment firm, announced plans for a BTC ETF soon after ASIC published guidelines for cryptoasset ETPs based on CF Benchmarks principles, last year. With liquidity critical for accurate tracking, IBTC will strike NAV at the London close against CME CF Bitcoin Reference Rate (BRR), the most demonstrably liquid institutional BTC price. CFB's latest quantitative research shows that's the optimal time for determining BTC ETP NAV, regardless of local time zone. Article summary here; excerpt below.
Hashdex's META11 caps busy H1
$750m AuM investment manager Hashdex just listed its 7th CFB-powered crypto ETF, META11, in Sao Paolo. NAV is struck against CF Digital Culture Composite Index, one of the first CF Benchmarks portfolios directly informed by DACS classification structure, assuring sub-portfolio eligibility. (Deep DACS dive here.) Hashdex's third ETF launch this year rounds off a busy H1, including the opening of a European office headed by digital asset veteran Laurent Kssis, its first listings in the region, plus a partnership with SEC-approved BTC futures ETF issuer, Teucrium.
The Returns: UC5 Constituents Submerged
Returns for CF Cryptocurrency Ultra Cap 5 constituents from May 1st through June 13th, rebased to 100 show daily declines moderated after a stinging initial drawdown. Still, large caps have remained lossmaking to date. (Note: CFB's research team is growing. Expect increased price analysis and investment insights across all content.)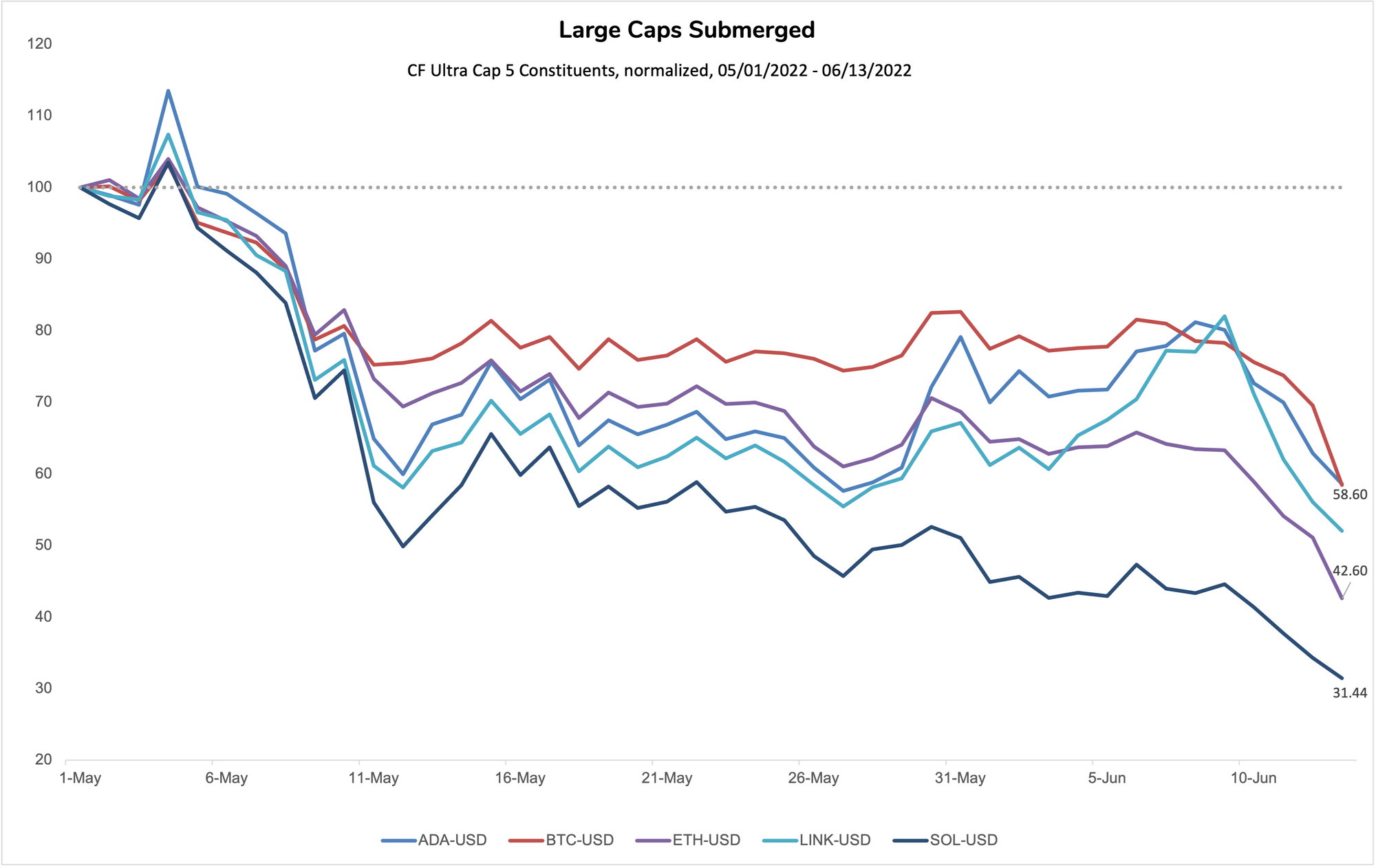 Featured benchmarks: BRR, ETHUSD_RTI, CF Digital Asset Classification Structure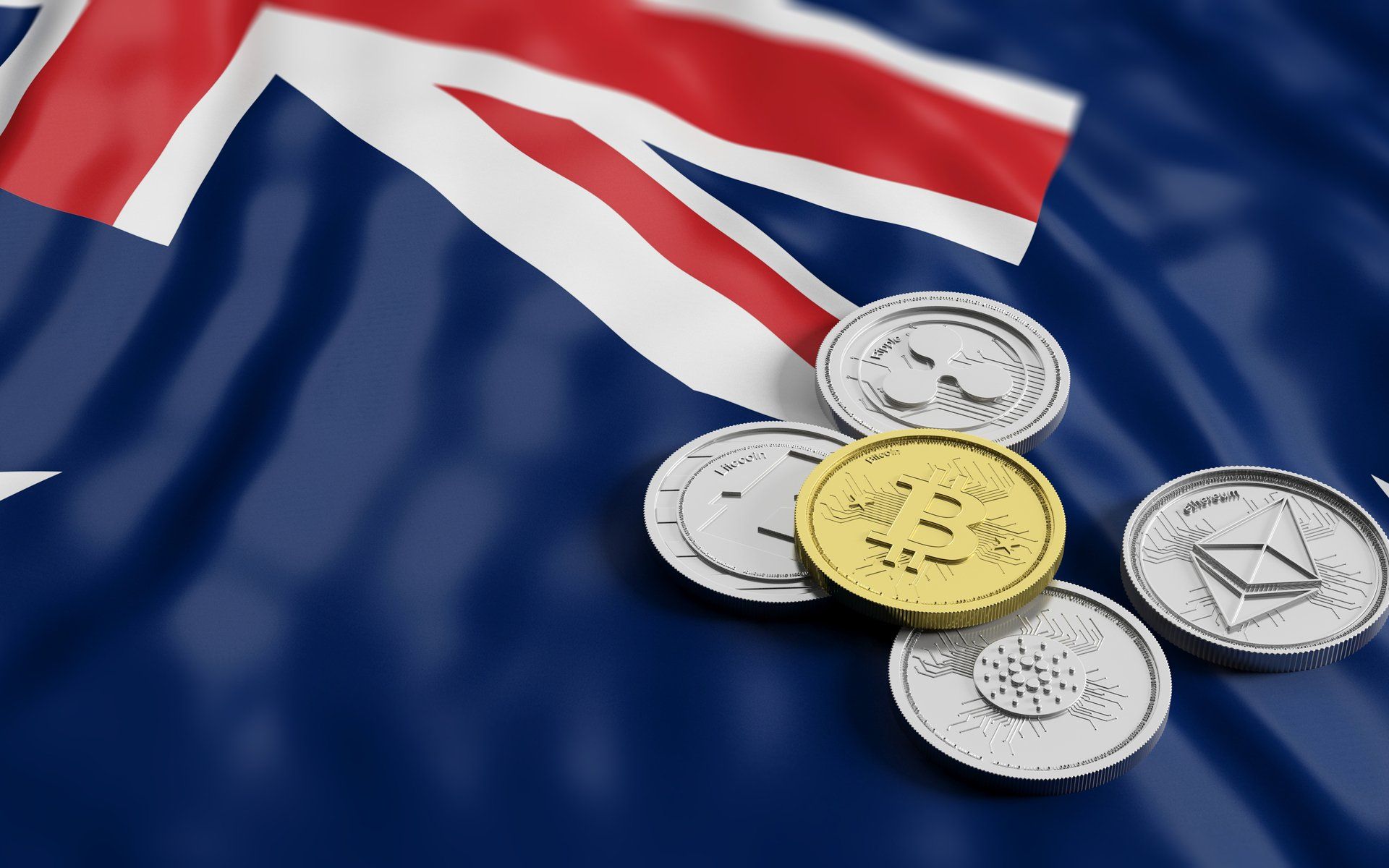 Why London Market Close is best time to strike NAV for new Aussie Crypto ETFs
With the first Australian crypto ETFs now trading on CBOE Australia, the question of the optimal time to calculate net asset value—'strike NAV'—of crypto exchange trade products is back to the fore. It's a dilemma that CF Benchmarks has conducted extensive quantitative research into.
It's not a unique one to crypto. Exchange traded commodities products, many of which invest in assets with structural similarities to cryptoassets, have wrestled with the problem for decades. That is because the time at which NAV is struck has significant downstream impacts for investors. (Read on here.)
Global Crypto ETP Market: State of Play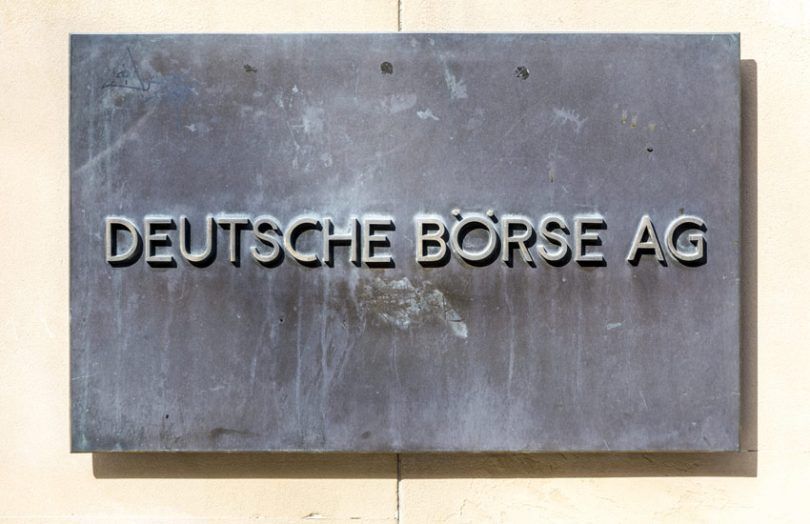 The EU has been the most active crypto ETP region for some years. Research firm ETFGI estimated in March that listed exchange traded crypto securities in Europe had amassed $7bn in assets or 57% of the global crypto ETP industry.
As well, ETFGI's recent tally of crypto exchange traded products designated as ETNs includes 77 listed on Deutsche Börse Group's Xetra platform alone. Deutsche Börse is the market leader in European exchange traded crypto products, with an average monthly orderbook turnover of over €1bn in digital asset ETPs.
(Full article on our website.)
See Crypto Portfolio Return Drivers in 3D, with DACS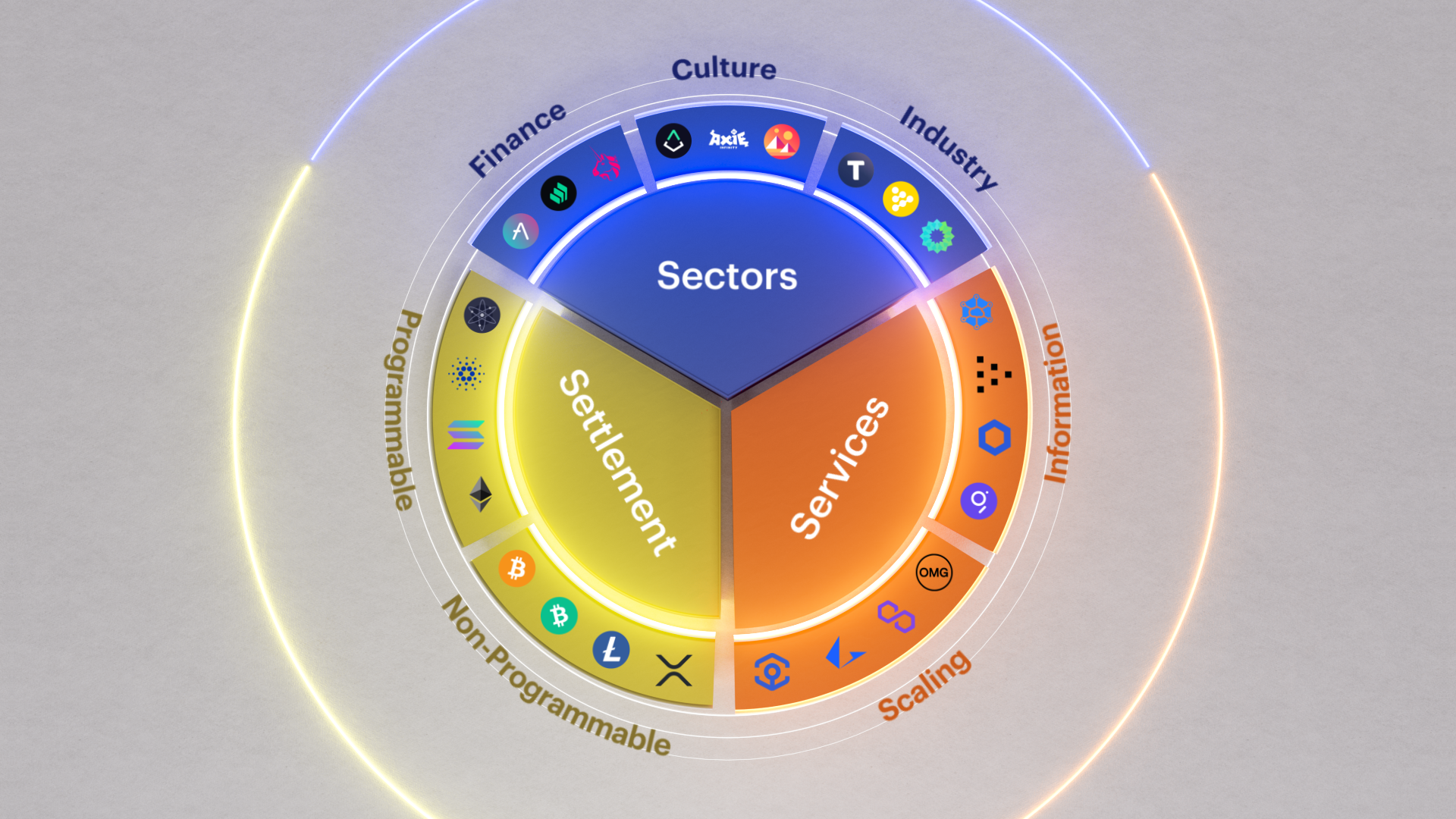 Crypto portfolio return attribution is now possible, with DACS
Just like an investment in any asset class, the primary aim when investing in digital assets is to generate returns that meet a specific objective. That objective might be to maximise absolute returns, or risk adjusted returns; or to target exposure to specific return drivers, or risk premia; or exposure to specific forms economic activity. Regardless of objective though, a portfolio manager must attribute asset performance to specific return drivers, so they can be observed, better understood, and optimised.
More CF Benchmarks Indices on CME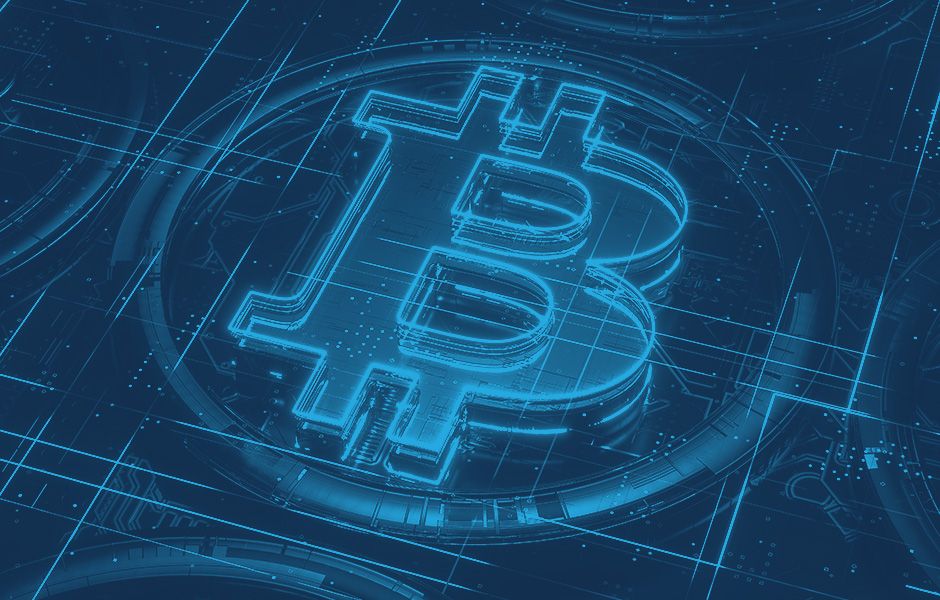 More regulated CF Benchmarks indices are now available from CME Group
CF Benchmarks launched CME CF Bitcoin Reference Rate (BRR) in 2016  and CME Ether-Dollar Reference Rate (ETHUSD_RR) in 2018. Euro-denominated versions followed in 2020. Together with their Real-Time sister indices, they soon became the most trusted institutional ETH and Bitcoin benchmarks. Later, aiming to improve transparency and price discovery, the CME Group made BRR and ETHUSD_RR available to its clients too. Now, the exchange has also provided access to our euro-denominated ETH and BTC indices, and to 11 further regulated CFB crypto benchmarks; for viewing only.
The information contained within is for educational and informational purposes ONLY. It is not intended nor should it be considered an invitation or inducement to buy or sell any of the underlying instruments cited including but not limited to cryptoassets, financial instruments or any instruments that reference any index provided by CF Benchmarks Ltd. This communication is not intended to persuade or incite you to buy or sell security or securities noted within. Any commentary provided is the opinion of the author and should not be considered a personalised recommendation. Please contact your financial adviser or professional before making an investment decision.