Recap: Our weekly newsletter
• FCA makes its move • Not so Square Inc., buys BTC • Why crypto shrugs off BitMEX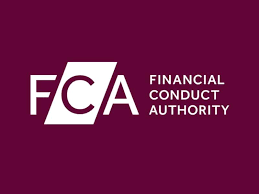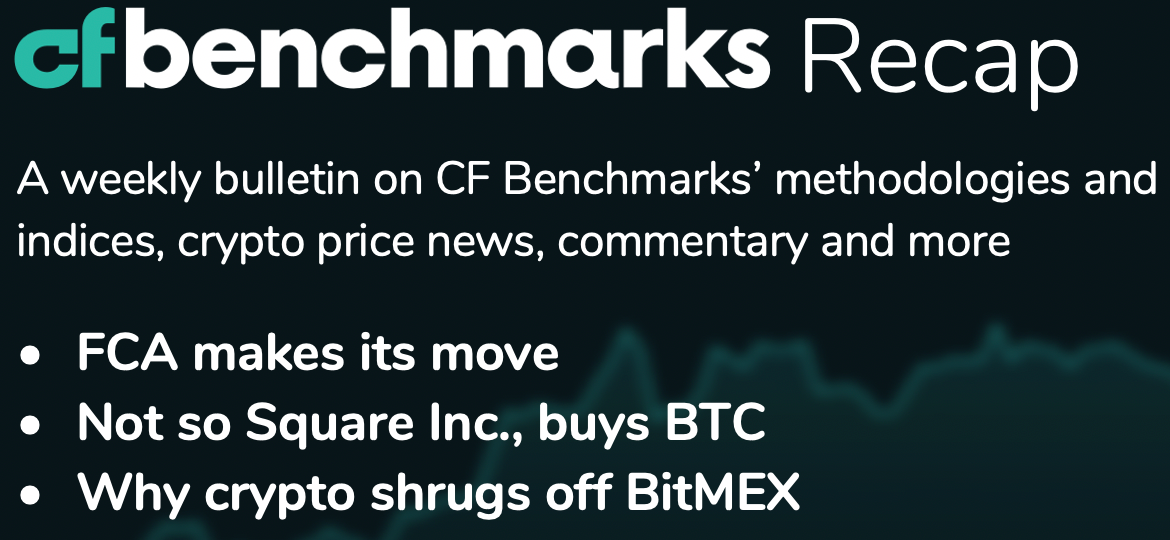 The FCA's timely move
The FCA chose this week to make its long-trailed move against providers of crypto derivatives to retail clients in the UK. The news comes just days after high-profile regulatory actions over BTC in the U.S. The British ban applies to firms operating in or from the UK, as initially proposed about a year ago. It's likely the lengthy lead time has taken the sting out of the impact on the industry. Shares of leading spread betting and CFD firms reacted only moderately. Still, the regulator expects retail investors to be saved up to £53m, so the financial hit to providers could be material. The ban will come into force in January, a little over two years since FCA/ESMA clampdowns on the amount of leverage available to retail clients. Those had a palpable effect, particularly on smaller providers. Regulated futures exchanges, by definition, are venues for qualified participants only. As such, the FCA news is not so material for these.
Square beats TWTR to BTC buy
Weeks after the crypto sphere's multimillion-dollar endorsement by MicroStrategy (it has now purchased some $425m worth of Bitcoin) there was an arguably more heavyweight announcement along the same lines by another large U.S. firm. News that the payment technology group Square has bought 4,709 Bitcoins, worth circa $50m, maintains the momentum of the adoption narrative, even as recent hard-hitting legal news in crypto sends a slight chill. Given that Square is infamously headed by Twitter CEO Jack Dorsey, whose enthusiasm for cryptos is well-known, BTC's fizzy reaction reflected a degree of anticipation.
Japan's SBI buys 2nd Crypto Exchange
Japan's SBI Holdings, a ¥633bn ($6bn) online financial group, has purchased its second regulated trading platform in the country. The group announced this week that it bought all shares in a firm called TaoTao for an undisclosed sum. Together with SBI VC Trade, TaoTao becomes one of the largest exchanges under the purview of Japan's Financial Services Agency. SBI recently abandoned talks with Binance which, officially, still isn't licensed to operate in the country.
XRP still needs TLC
Ripple-backed XRP enjoys the best and worst of times. It lapsed back to recent form at press time, underperforming majors, but shone this week. Still, the recent KuCoin hack was only the latest in a string of setbacks contributing to its fiat-like long-term malaise, writ-large vs. BTC.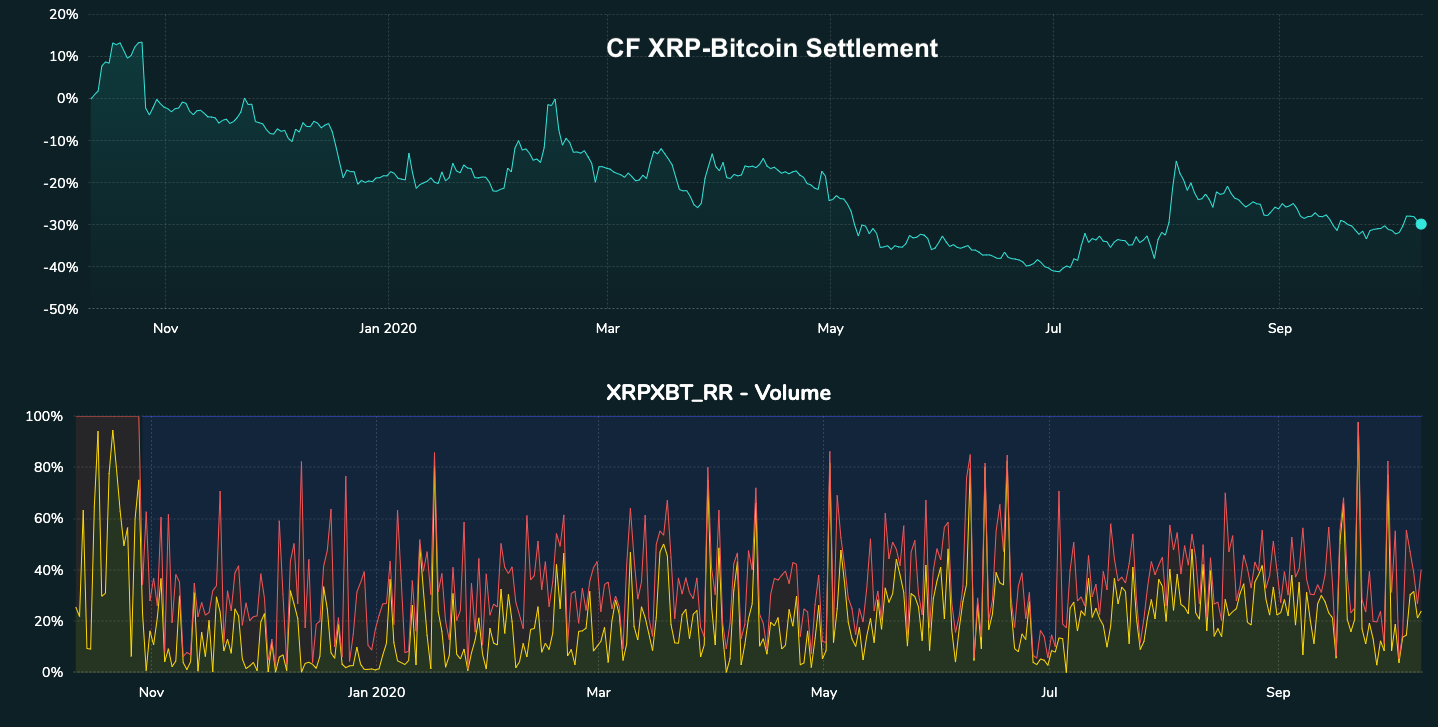 XRP weakness magnified vs. strong BTC
Featured benchmark: Bitcoin
Why Crypto shrugs off BitMEX's Disintegration
Business as usual
Judging by the BitMEX Blog, it appears that the Seychelles-registered exchange wants observers to think current circumstances are just a little bit less than normal. A breezy post titled 'Leadership Changes at 100x Group', referring to the holding company of BitMEX operator HDR Global Trading Limited, noted that founders Arthur Hayes (now ex-CEO), Sam Reed and Ben Delo have "stepped back" from executive management responsibilities. Announcing Vivien Khoo, Chief Operating Officer since March 2019, as interim CEO, the post goes on to quote 100x Chairman David Wong expounding on how the management changes will enable the firm to focus on its "core business of offering superior trading opportunities…whilst maintaining the highest standards of corporate governance." He then concluded that things were "business as usual".
BTC's mass BitMEX exit
Meanwhile, data provider Coinmetrics reported that the total Bitcoin held on BitMEX addresses dropped from 192,986 BTC on 30th September to 135,619 by earlier this week, a decline of almost 30%. The falls were no doubt facilitated by BitMEX's gesture of initiating a second daily regular withdrawal window in recent days, on top of its usual single withdrawal window. Again, the move looks like an effort by the exchange to demonstrate a low level of concern about its current travails as well as a constructive customer-first attitude to clients.
Friday brought news that Reed, formerly Chief Technology Officer, had been released on a $5m appearance bond following his 1st October arrest in Massachusetts.
To date, he's the only senior executive of the companies associated with BitMEX to have been arrested. In fact, Reed, co-founders, Hayes and Ben Delo, plus Head of Business Development Greg Dwyer, were all charged with Bank Secrecy Act violations. Apart from Reed though, the other execs remain at large. They are widely thought to have remained outside of the U.S.
Legal recap
Arthur Hayes, Ben Delo, Samuel Reed, HDR Global Trading Limited, 100x Holding Limited, ABS Global Trading Limited, Shine Effort Inc. Limited, HDR Global Services (Bermuda) Limited (BitMEX) charged as follows:
"Operating a facility for the trading or processing of swaps without having CFTC approval as a designated contract market or swap execution facility"
"Operating as a futures commission merchant by soliciting orders for and accepting bitcoin to margin digital asset derivatives transactions, and by acting as a counterparty to leveraged retail commodity transactions"
"Failing to implement know-your-customer procedures, a customer information program, and anti-money laundering procedures"
Read the rest of this article on our website.
The information contained within is for educational and informational purposes ONLY. It is not intended nor should it be considered an invitation or inducement to buy or sell any of the underlying instruments cited including but not limited to cryptoassets, financial instruments or any instruments that reference any index provided by CF Benchmarks Ltd. This communication is not intended to persuade or incite you to buy or sell security or securities noted within. Any commentary provided is the opinion of the author and should not be considered a personalised recommendation. Please contact your financial adviser or professional before making an investment decision.