Market Recap: September 2023
Our market recap report offers a brief summary of the blockchain economic categories and their recent price performance amid a broader market landscape.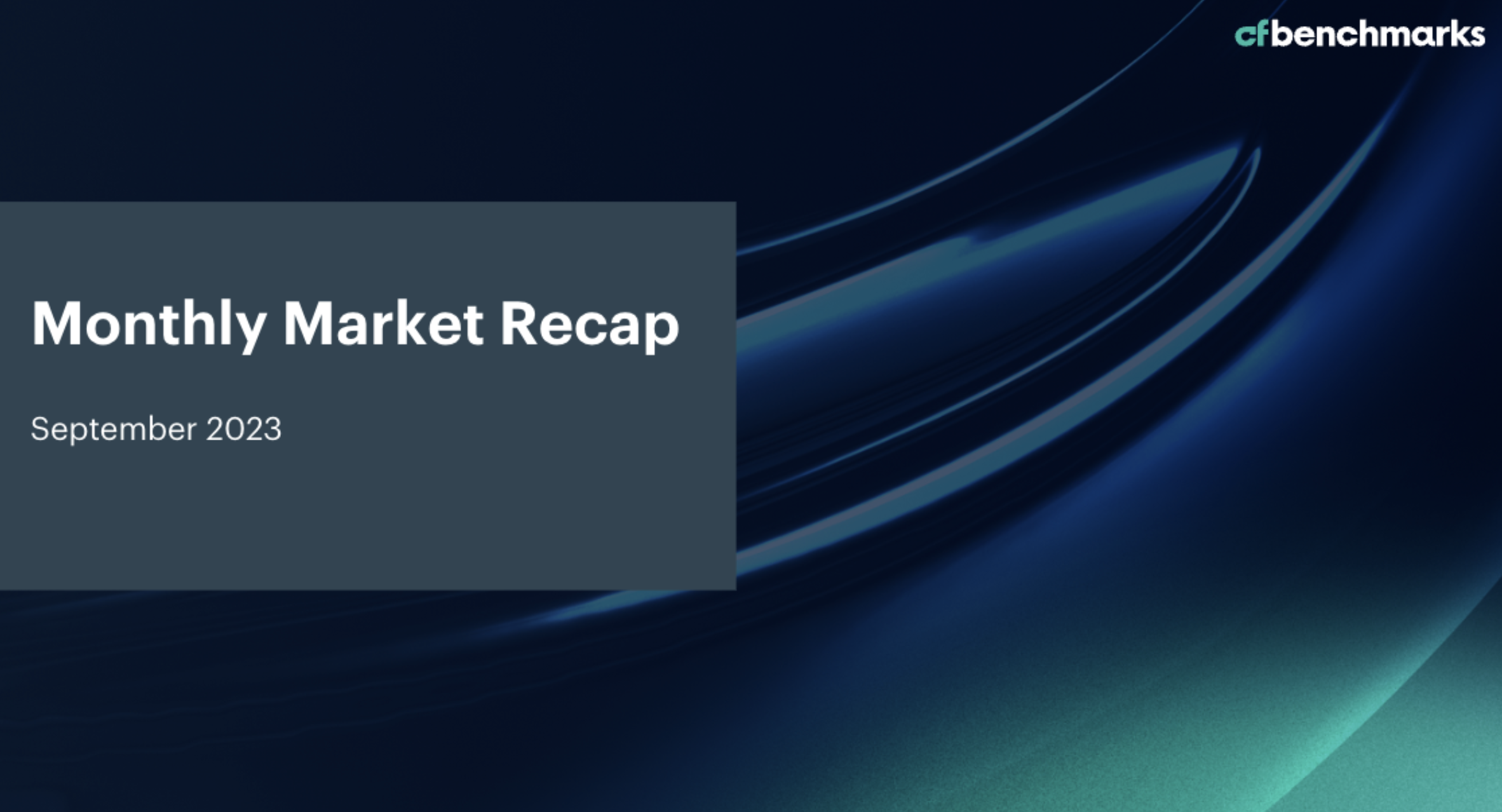 Crypto Breaks Negative Seasonality Dynamics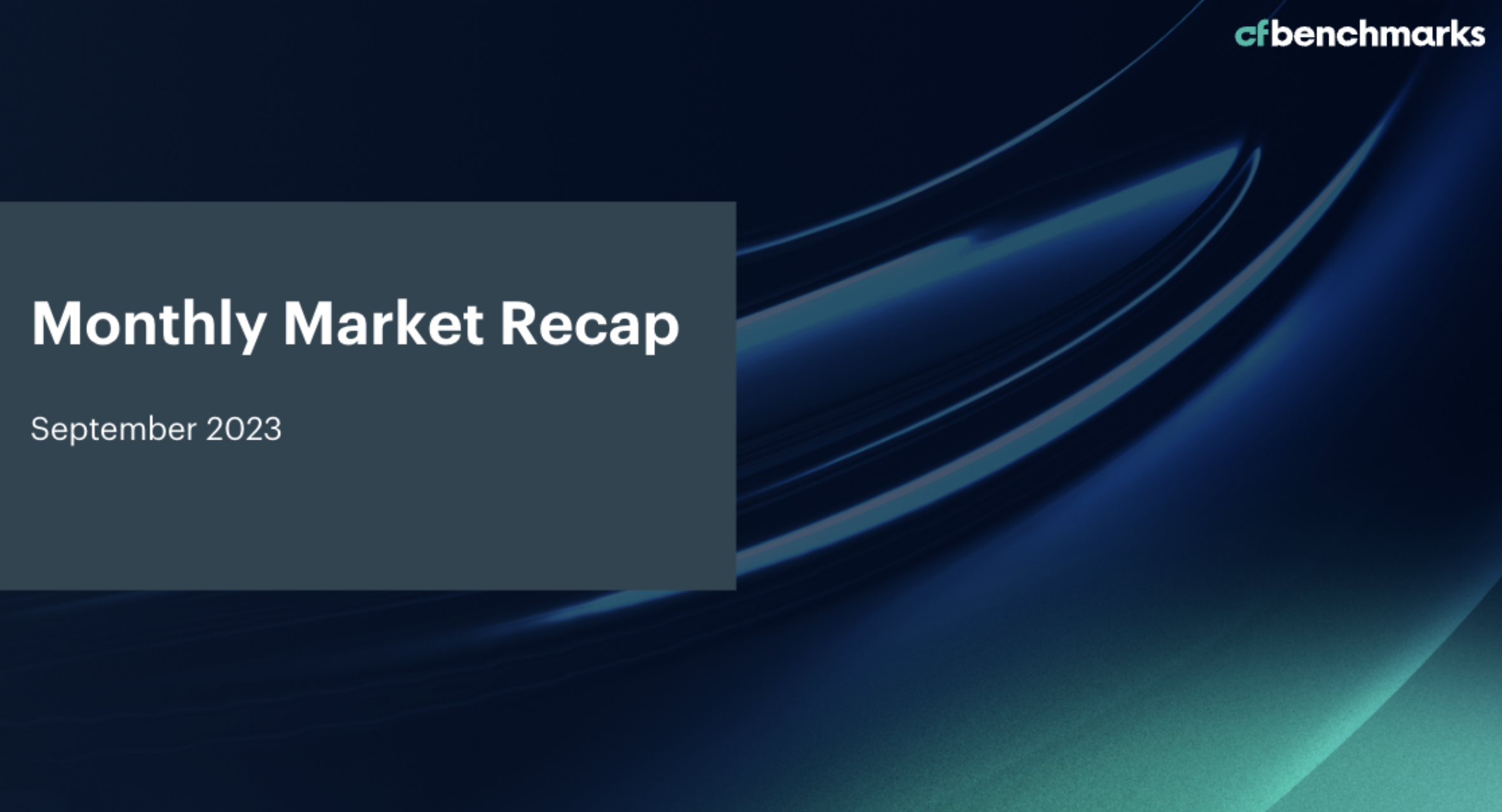 Key takeaways for the month:
September brought overall positive developments for the crypto market. Bitcoin prices trended upwards, with our CME CF Bitcoin Reference Rate (BRR) briefly surpassing the $27,000 threshold in mid-September after the news that Franklin Templeton, another premier asset manager, filed for a spot Bitcoin ETF.
Tokens related to decentralized finance (DeFi) led gains, increasing over 10% as major assets in this category recovered following underperformance the previous month. This rebound aligned with rising total value locked (TVL), a key metric of the DeFi market's size. A similar recovery in investor sentiment played out for blockchain infrastructure tokens, with our CF Blockchain Infrastructure Index climbing over 9%.
Ether futures saw mounting interest ahead of an expected ETH futures ETF launch, with total open interest increasing almost 13% in September.
Monthly Index Performance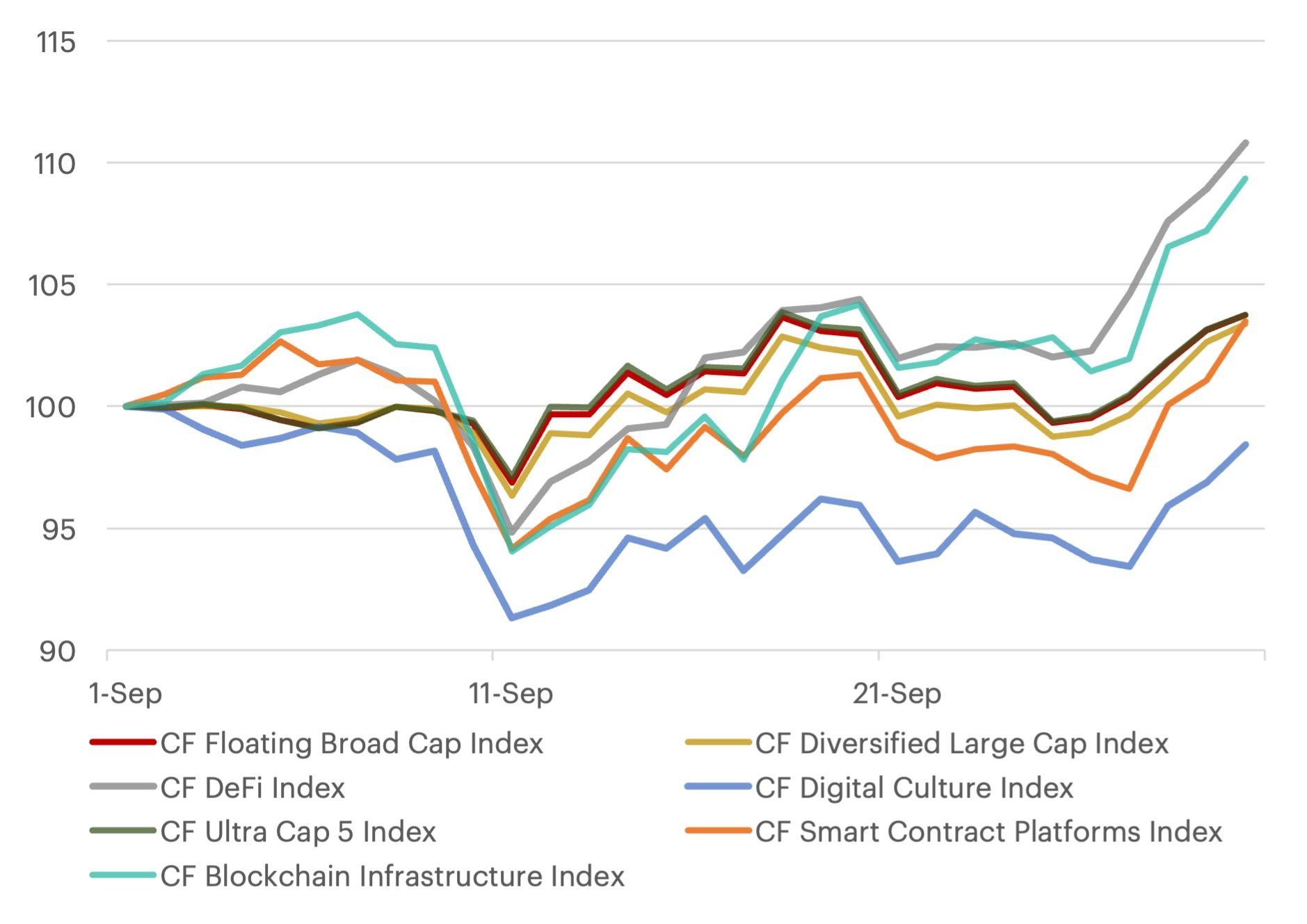 To read the complete report, kindly click on the provided link (or click here to view a PDF version). Additionally, please do not forget to subscribe to our latest news and research for the most relevant institutional insights on digital assets and the top digital assets by market cap.
The information contained within is for educational and informational purposes ONLY. It is not intended nor should it be considered an invitation or inducement to buy or sell any of the underlying instruments cited including but not limited to cryptoassets, financial instruments or any instruments that reference any index provided by CF Benchmarks Ltd. This communication is not intended to persuade or incite you to buy or sell security or securities noted within. Any commentary provided is the opinion of the author and should not be considered a personalised recommendation. Please contact your financial adviser or professional before making an investment decision.