Monthly Market Recap - July 2023
Our market recap report offers a brief summary of the blockchain economic categories and their recent price performance amid a broader market landscape.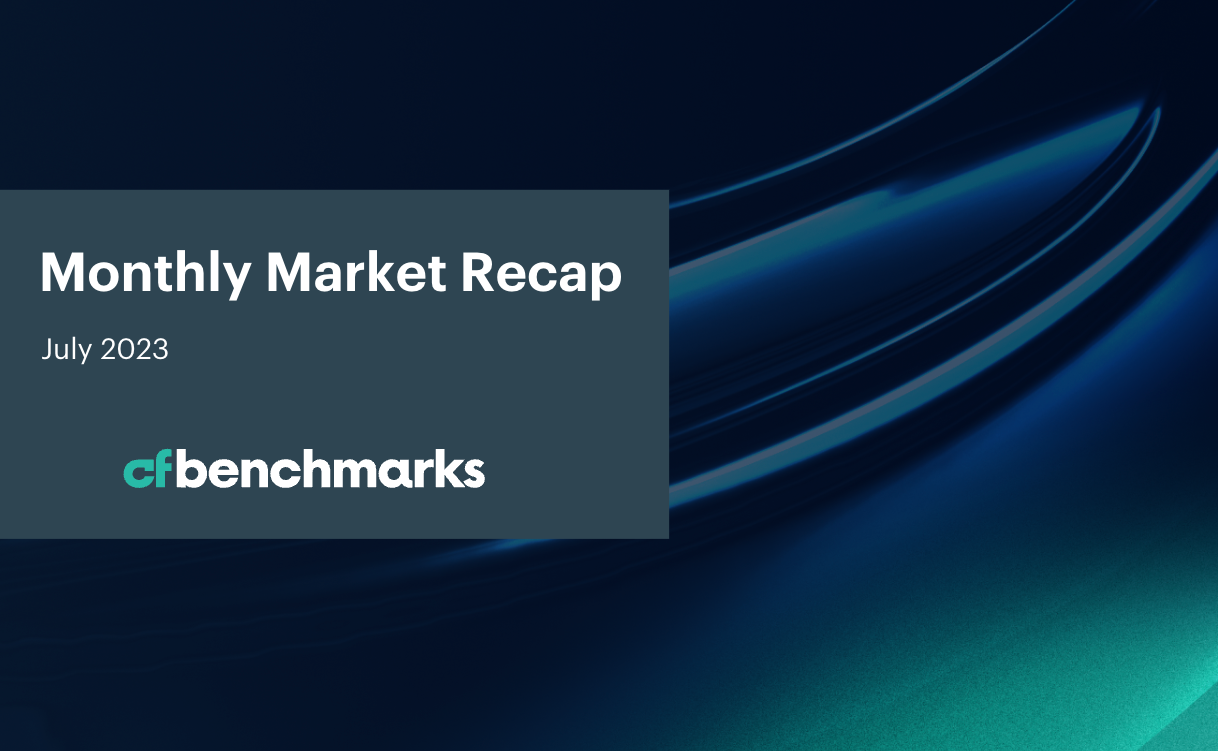 This report aims to provide the reader with a quick overview of the blockchain economic categories influencing recent market performance, gain insights into institutional investors' capital allocation in digital assets, and understand how crypto is affected by the broader market landscape.
Key takeaways for the month:
Large-cap dominance took a break last month after a federal judge ruled that XRP, the token linked to Ripple, is not always considered a security. This led to a strong rally in altcoins (a term used to generally describe any token that is not Bitcoin or Ether). Crypto market bulls have closely followed this legal battle since December 2022, sparking new optimism in these relatively smaller-cap tokens.
A recent exploit in the DeFi space resulted in TVL values posting a two-sigma move lower over the past 30 days, with the month finishing at approximately $73.5 billion, down from $77.3 billion.
Institutional adoption trends remained intact for the world's largest digital asset. Bitcoin funds raked in another month of positive inflows (+$238M), bringing the total amount to just over $700M in the last two months. Meanwhile, open interest for BTC futures has remained at elevated levels but has moderated since its peak in June, currently standing at approximately 16K contracts.
Monthly Index Performance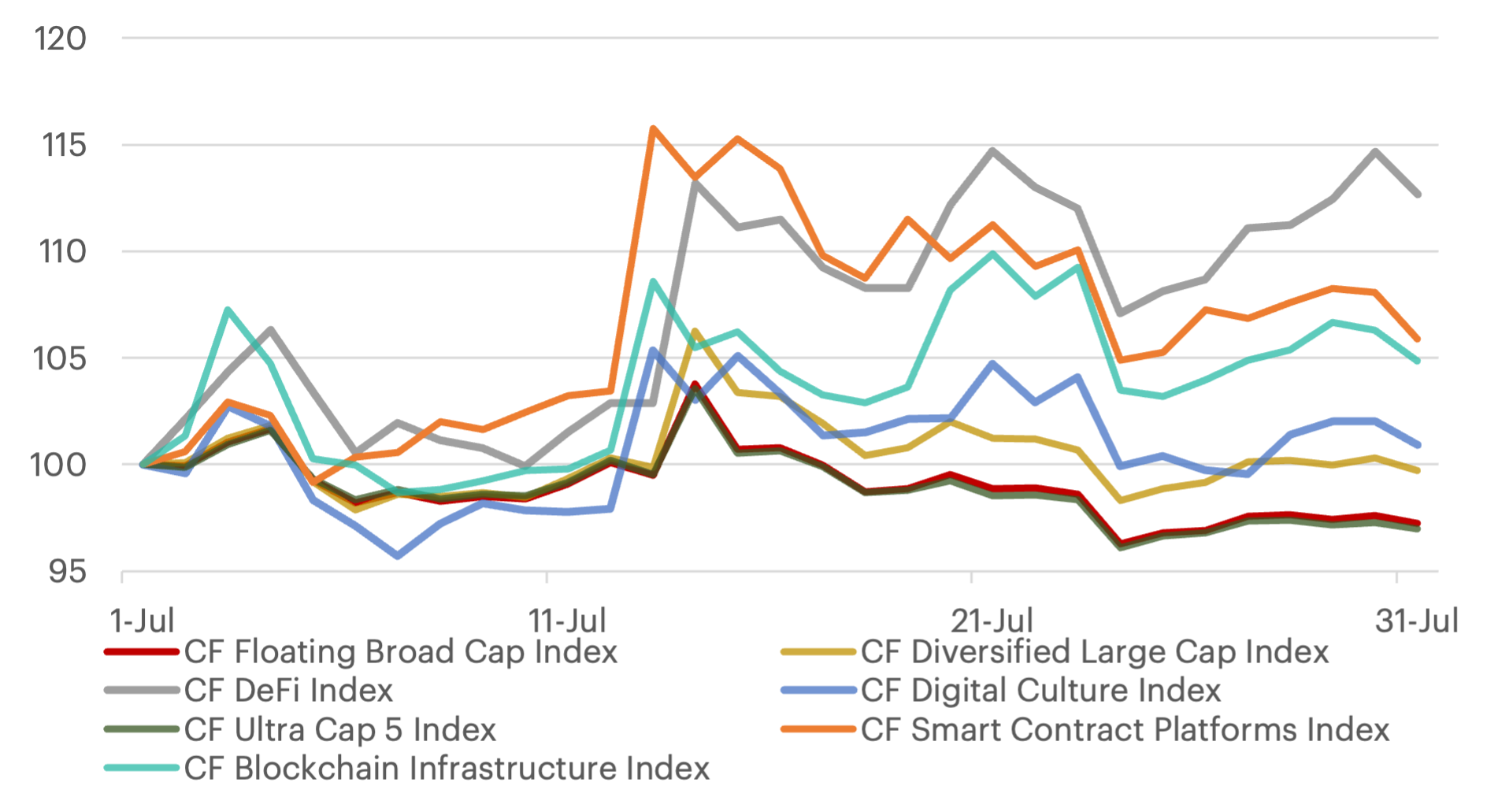 To read the complete report, kindly click on the provided link. Additionally, please do not forget to subscribe to our latest news and research for the most relevant institutional insights on digital assets.
The information contained within is for educational and informational purposes ONLY. It is not intended nor should it be considered an invitation or inducement to buy or sell any of the underlying instruments cited including but not limited to cryptoassets, financial instruments or any instruments that reference any index provided by CF Benchmarks Ltd. This communication is not intended to persuade or incite you to buy or sell security or securities noted within. Any commentary provided is the opinion of the author and should not be considered a personalised recommendation. Please contact your financial adviser or professional before making an investment decision.