CME CF Ether-Dollar Reference Rate: Explainer Video
The CME CF Ether-Dollar Reference Rate (ETHUSD_RR) is an investible price benchmark with design features that promote replicability, manipulation resistance and index integrity.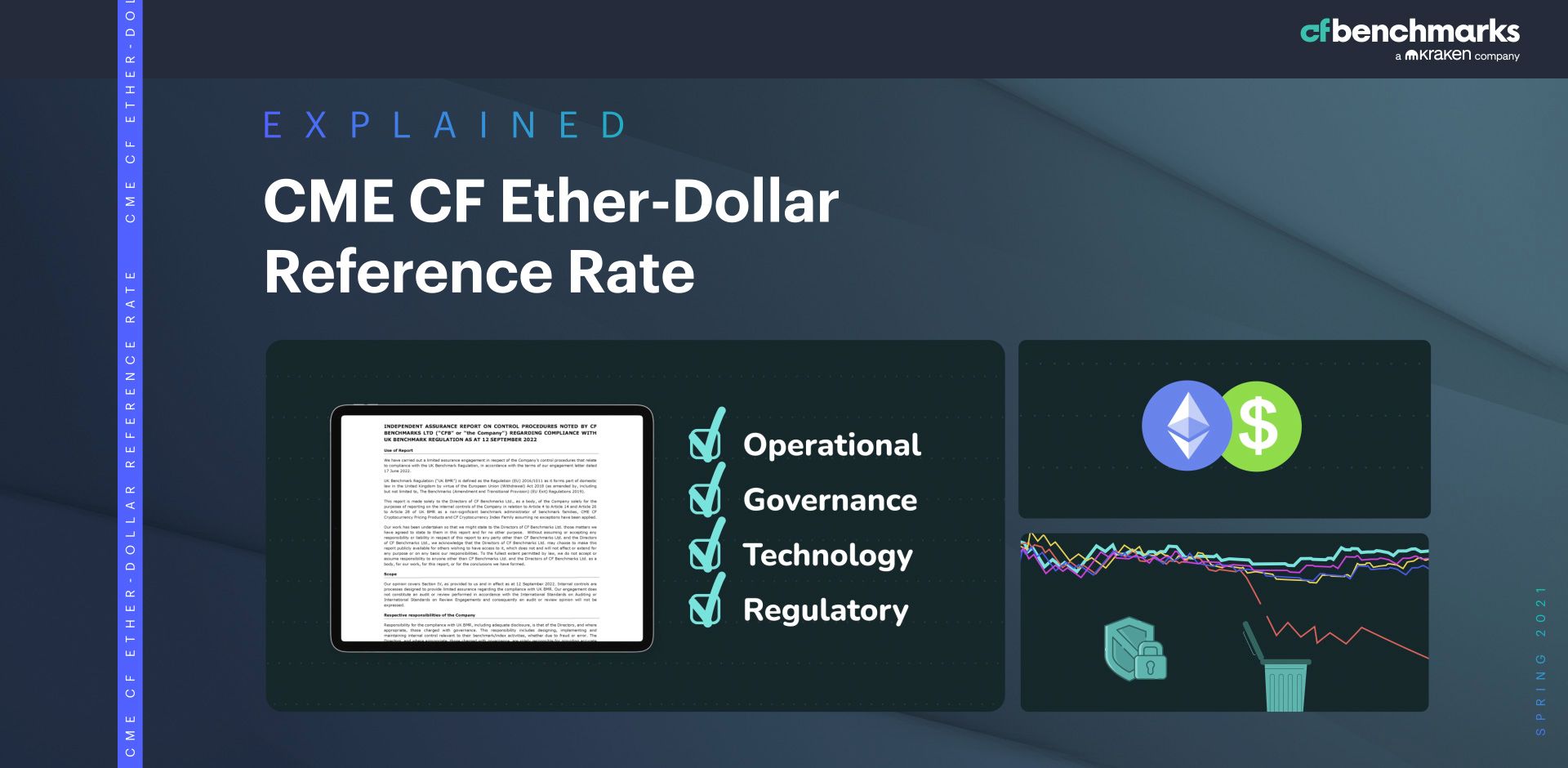 The CME CF Ether-Dollar Reference Rate (ETHUSD_RR) is a once a day benchmark index price for Ether that aggregates trade data from multiple Ether-USD markets operated by major cryptocurrency exchanges that conform to the CME CF Constituent Exchange Criteria. Calculated every day since its launch on 14th May 2018 by CF Benchmarks, it is the most trusted source for Ether pricing and the pre-eminent price benchmark for Ether risk settlement. CF Benchmarks are the world's first and leading digital asset index provider, authorised and regulated by the UK FCA.
Click below to watch
For more information, please visit:
https://www.cfbenchmarks.com/data/indices/ETHUSD_RR
The information contained within is for educational and informational purposes ONLY. It is not intended nor should it be considered an invitation or inducement to buy or sell any of the underlying instruments cited including but not limited to cryptoassets, financial instruments or any instruments that reference any index provided by CF Benchmarks Ltd. This communication is not intended to persuade or incite you to buy or sell security or securities noted within. Any commentary provided is the opinion of the author and should not be considered a personalised recommendation. Please contact your financial adviser or professional before making an investment decision.