CFB Talks Digital Assets Podcasts Launches on New Audio Platforms
CFB Talks Digital Assets now on Spotify, Apple Podcasts and Google Podcasts. Read more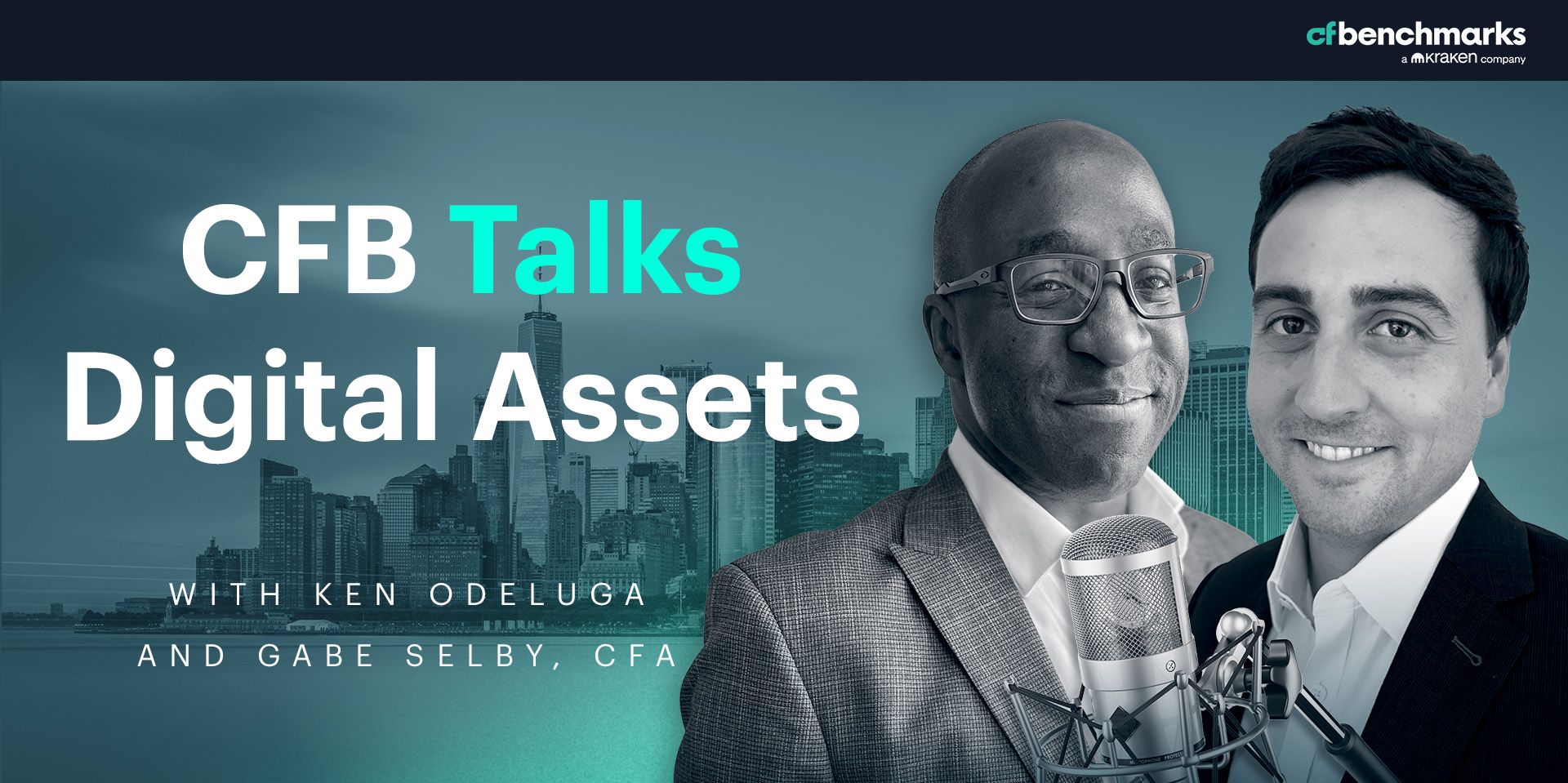 CF Benchmarks are excited to bring you our successful digital asset podcasts where we discuss the latest crypto insights and crypto news, available on Spotify, Apple Podcasts and Google Podcasts.

Listen to our Head of Content, Ken Odeluga and Lead Research Analyst, Gabe Selby, CFA talk with influential figures from across crypto and the wider world of finance about what's driving digital assets - from market trends and macroeconomics to crypto protocols, fund flows, on-chain metrics, and more.

Listen here for the latest informed conversation.



CF Benchmarks are the first and leading digital asset index provider, authorized and regulated by the UK FCA. Respected and innovative financial institutions use our indices and reference rates to power regulated financial instruments, like listed derivatives, investment funds, hedge funds and structured products.
The information contained within is for educational and informational purposes ONLY. It is not intended nor should it be considered an invitation or inducement to buy or sell any of the underlying instruments cited including but not limited to cryptoassets, financial instruments or any instruments that reference any index provided by CF Benchmarks Ltd. This communication is not intended to persuade or incite you to buy or sell security or securities noted within. Any commentary provided is the opinion of the author and should not be considered a personalised recommendation. Please contact your financial adviser or professional before making an investment decision.