CFB Talks Digital Assets - Episode 5
A reminder of how much of a - genuinely - positive year it's been for blockchain technology, institutional and broader crypto adoption is well overdue, and one of the experts best-placed to deliver it is Marcelo Sampaio, co-founder and CEO of Hashdex. Recorded December 13th, 2022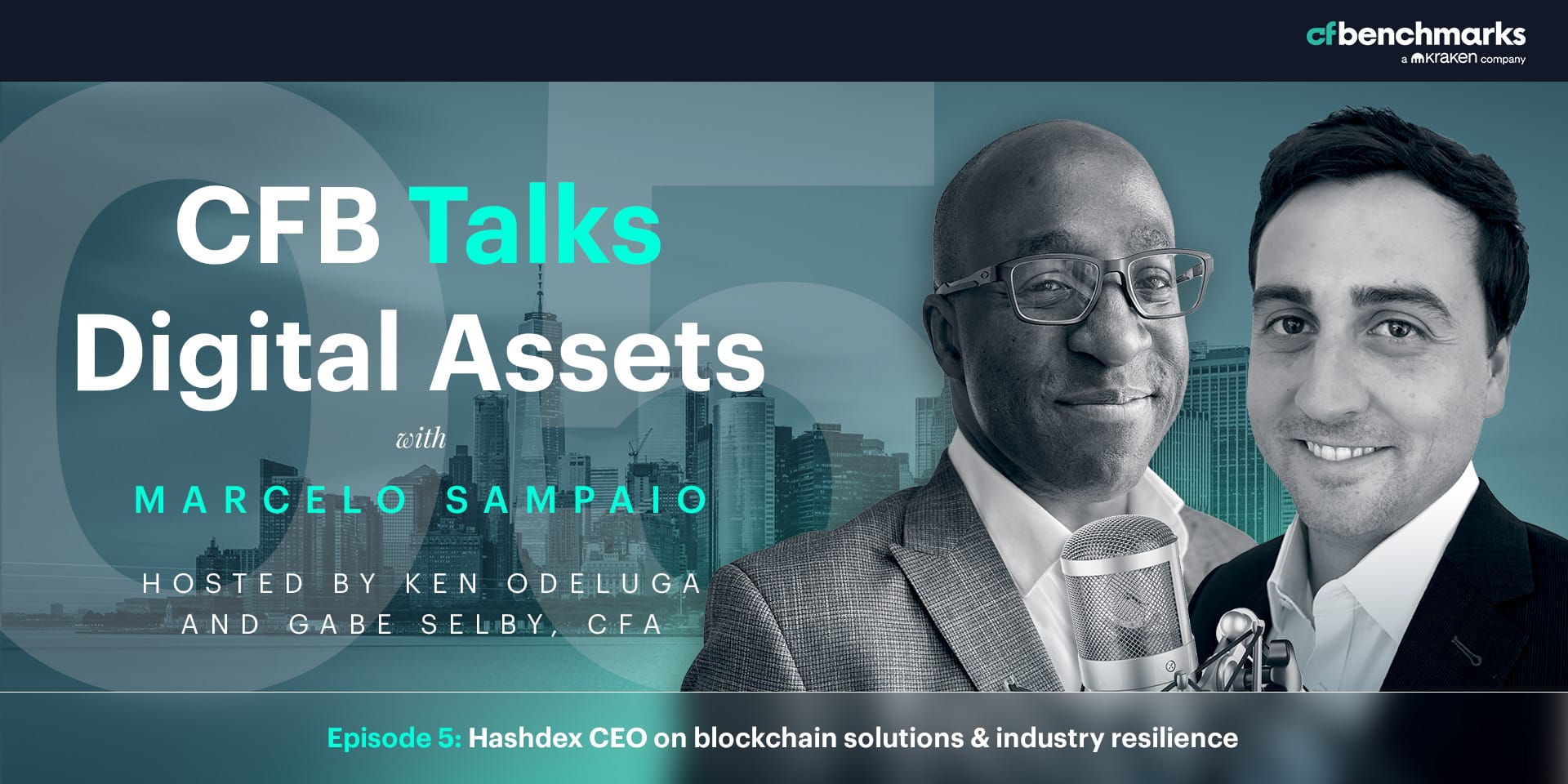 A reminder of how much of a - genuinely - positive year it's been for blockchain technology, institutional and broader crypto adoption is well overdue, and one of the experts best-placed to deliver it is Marcelo Sampaio, co-founder and CEO of Hashdex. Recorded December 13th, 2022
We're stoked to have Marcelo Sampaio as our first investment management guest on CFB Talks Digital Assets.
★ Tune in to hear why long-term solutions to many problems in the space are staring us in the face
★ Why, shorter term, one of the few positives from recent failures will inevitably be stronger enforcement and greater transparency
★ Plus Marcelo and Gabe Selby, CFA discuss the specific digital asset themes likely to be in the spotlight in 2023
---
Watch all episodes here
The information contained within is for educational and informational purposes ONLY. It is not intended nor should it be considered an invitation or inducement to buy or sell any of the underlying instruments cited including but not limited to cryptoassets, financial instruments or any instruments that reference any index provided by CF Benchmarks Ltd. This communication is not intended to persuade or incite you to buy or sell security or securities noted within. Any commentary provided is the opinion of the author and should not be considered a personalised recommendation. Please contact your financial adviser or professional before making an investment decision.