CFB Talks Digital Assets Episode 18: Two Steps Forward, One Step Back: June-September 2023 Crypto Market Review
It's time for another Quarterly Attribution (QAR) Report Edition. This one is for the June-to-September QAR, written, as usual, by Lead Research Analyst, Gabe Selby, CFA.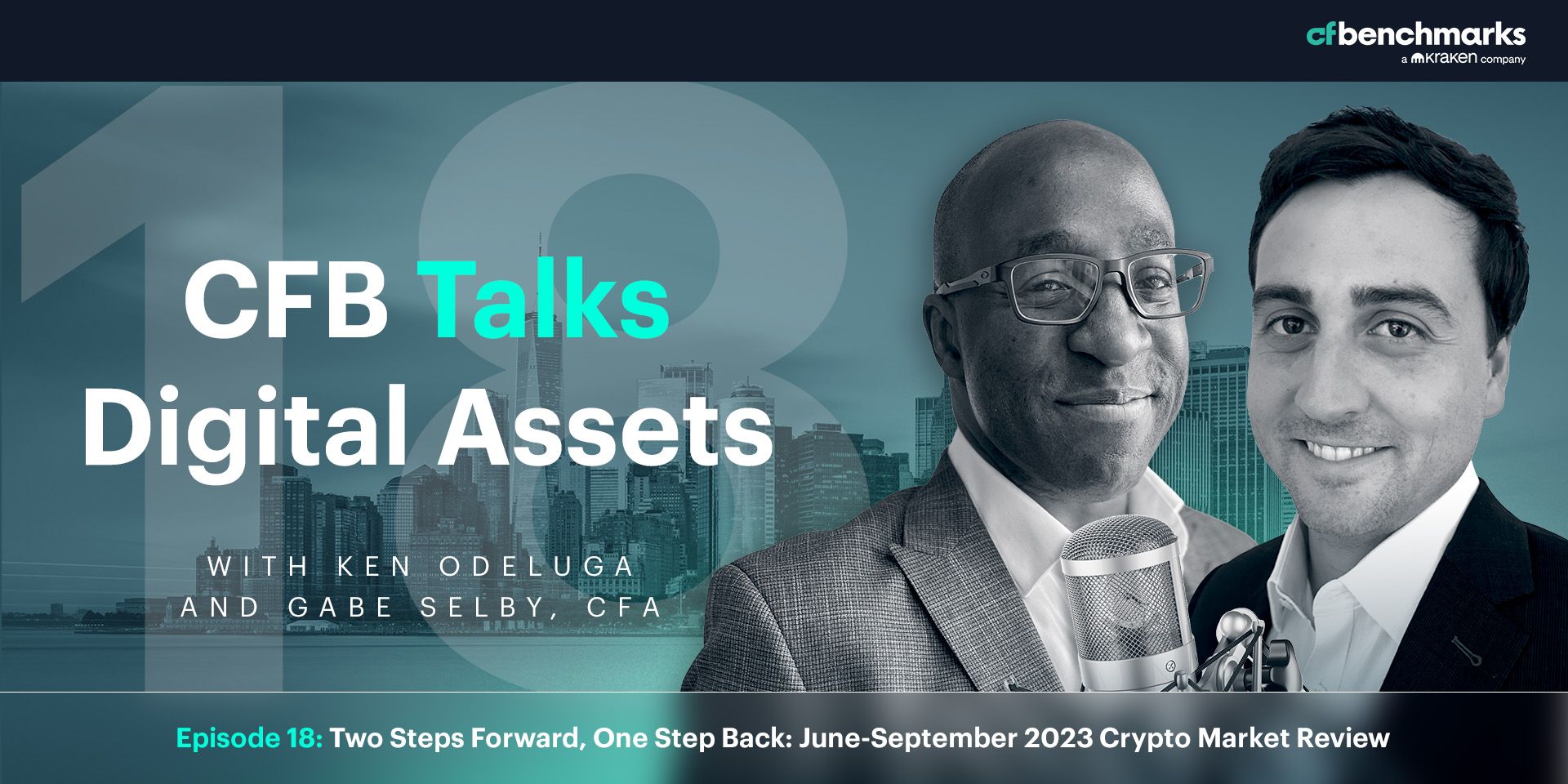 It's time for another crypto podcast and this time we're featuring our latest Quarterly Attribution Report (QAR) in this edition of CFB Talks Digital Assets!
This one is for the June-to-September QAR, written, as usual, by Lead Research Analyst, Gabe Selby, CFA.
Remember, QARs are designed to help investors understand the performance of digital assets through the lens of our CF Digital Asset Classification Structure (CF DACS), the only comprehensive taxonomy of the blockchain economy from a regulated Benchmark Administrator.
Top talking points this episode:
How key events like BlackRock's Bitcoin ETF filing propelled prices higher at the start of the QAR period
Why Bitcoin Cash rallied 200% at one point, closing out the stretch as the strongest performer in our CF Broad Cap Index
Signs that crypto could soon reestablish its former long-standing de-correlation from stocks
September strikes Bitcoin yet again! Find out why October is odds on to be golden for BTC
Despite crypto's outperformance in the quarter, learn why the asset class still has relatively more room on the upside in coming months
Listen on Spotify
Watch on Vimeo
Watch all episodes here
The information contained within is for educational and informational purposes ONLY. It is not intended nor should it be considered an invitation or inducement to buy or sell any of the underlying instruments cited including but not limited to cryptoassets, financial instruments or any instruments that reference any index provided by CF Benchmarks Ltd. This communication is not intended to persuade or incite you to buy or sell security or securities noted within. Any commentary provided is the opinion of the author and should not be considered a personalised recommendation. Please contact your financial adviser or professional before making an investment decision.