CFB Talks Digital Assets Episode 16: Diving deep into market risks with Cloudwall CEO and Co-Founder, Kyle Downey
Our guest on the latest episode of CFB Talks Digital Assets is Kyle Downey, co-founder and CEO of crypto risk analytics firm Cloudwall.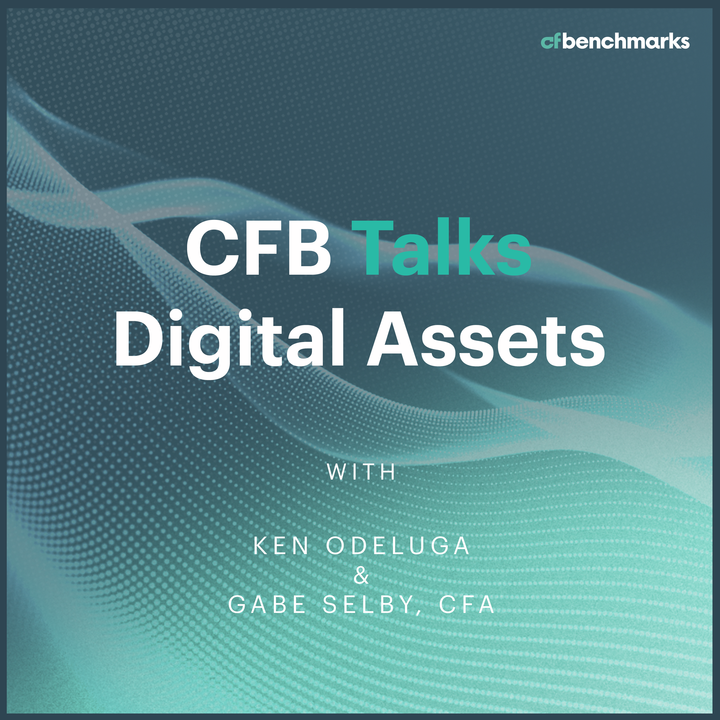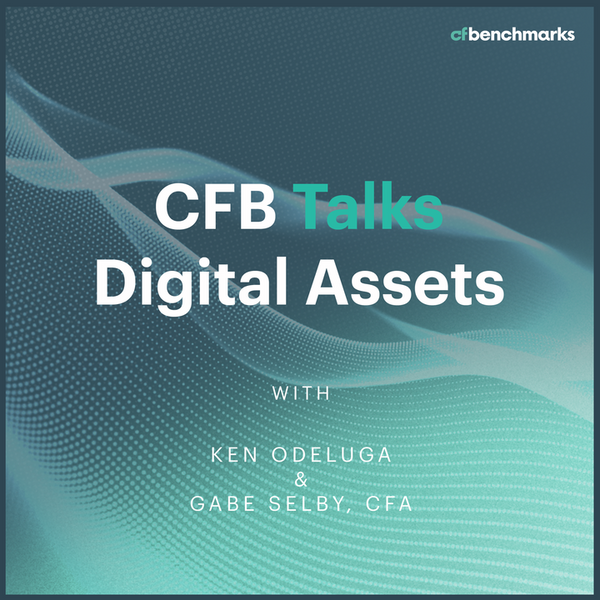 Here at CF Benchmarks, we don't downplay the fact that crypto is potentially one of the riskiest asset classes around.
Thinking more constructively though, how can those risks be managed?
In fact, because digital assets are so dissimilar to traditional assets in terms of technological complexity, their mode of economic participation and more, how do we even determine and measure such risks?
These are the kinds of questions our guest on the latest episode of CFB Talks Digital Assets, Kyle Downey, has been grappling with for years.
Kyle is co-founder and CEO of crypto risk analytics firm Cloudwall, and he quickly realised that although risk management is fundamental to any market activity, Cloudwall finds itself among the relatively few companies researching and constructing cogent models to credibly address that need.
We think the stimulating conversation between Kyle, Gabe Selby, CFA and Ken Odeluga, will be as educational for you as it was for us.
Some highlights:
Why the 'four quadrants of risk' - market, liquidity, operational and credit - require radically different 'weightings' for digital assets than for traditional assets
How Cloudwall surmounts crypto-specific data challenges like the relatively short historical horizon and data quality
Key features of the Serenity Portfolio Risk System, including the first commercial grade factor risk model for cryptoassets
Potential integration of our CF Digital Asset Classification Structure (CF DACS), the first standardised universe of eligible cryptoassets, into Cloudwall models, to enable accurate attribution of digital asset category and sub-category risks
Looking to the future, how Cloudwall is modelling the uniquely discontinuous systemic risks of DeFi - "deeper down the stack" of a DApp, or the ledger of a smart contract
Watch all episodes here
The information contained within is for educational and informational purposes ONLY. It is not intended nor should it be considered an invitation or inducement to buy or sell any of the underlying instruments cited including but not limited to cryptoassets, financial instruments or any instruments that reference any index provided by CF Benchmarks Ltd. This communication is not intended to persuade or incite you to buy or sell security or securities noted within. Any commentary provided is the opinion of the author and should not be considered a personalised recommendation. Please contact your financial adviser or professional before making an investment decision.