Quarterly Attribution Analysis: CF Digital Culture Composite Index
The CF Digital Culture index fell -26.5% as performance contributions from the headline DACS segment (Culture), overwhelmingly negated positive performance contributions from services segment.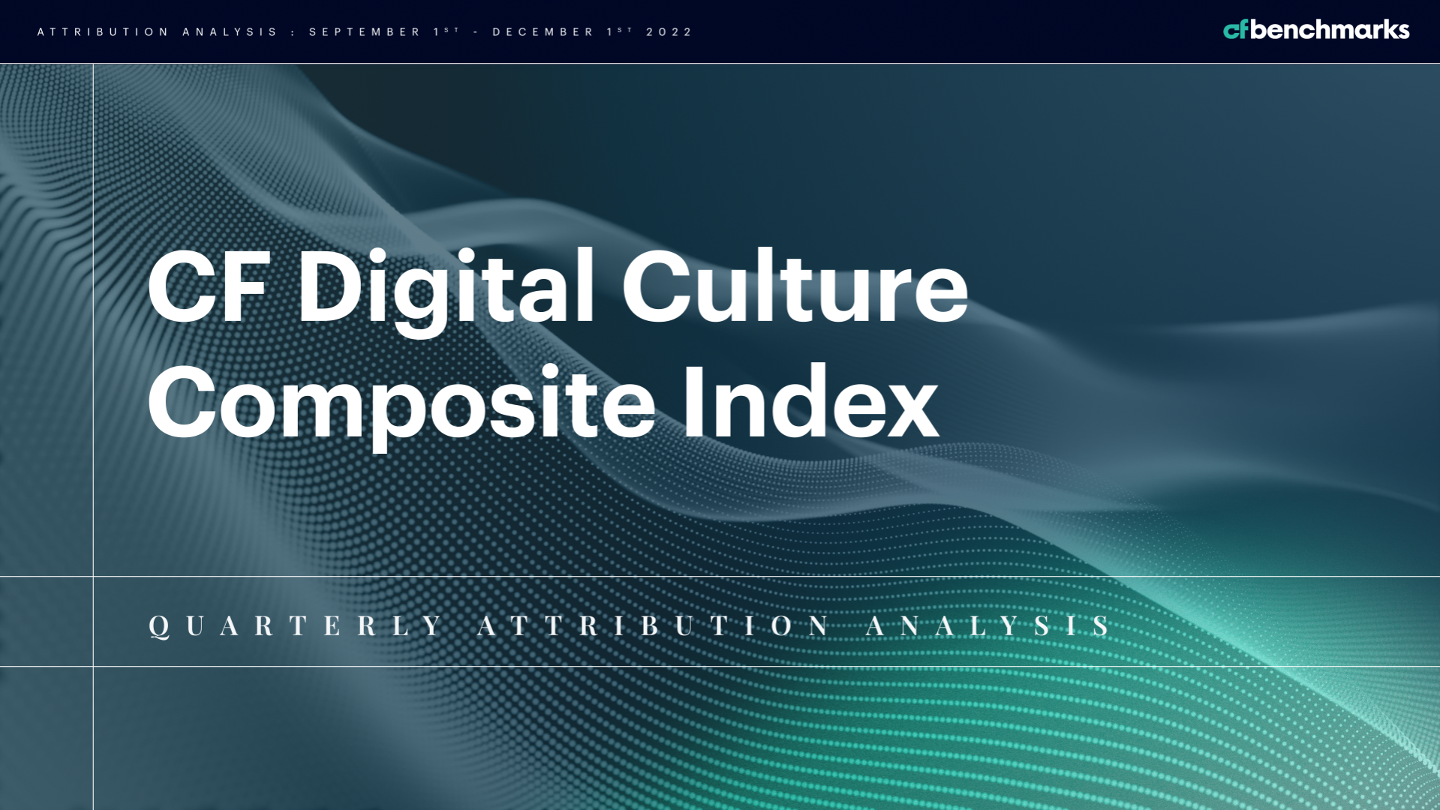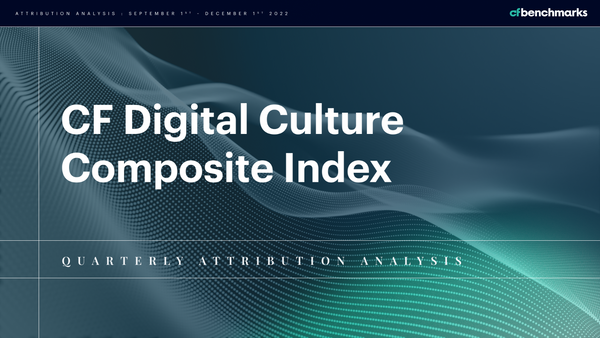 The CF Digital Culture Composite Index - is a liquid, investible benchmark portfolio index that tracks the return performance of protocols involved in the digitization and tokenization of cultural experiences and artefacts including the Metaverse, NFTs, Gaming, and Music. The index is comprised of three distinct sub-portfolios of fixed weight that represent the components of blockchain architecture that are required to deliver the digitised culture to individual and institutional end users; Digital Culture Applications, Services and Settlement Blockchains. Digital assets are classified in accordance with the CF Digital Asset Classification Structure (DACS) for sub-portfolio eligibility. Digital assets are weighted by free float market capitalisation within each sub-portfolio in accordance with the CF Digital Asset Series Ground Rules and the index methodology. The index is calculated and published once a day at 4:00 pm London Time. It is reconstituted on a twice yearly basis and rebalanced quarterly. The CF Digital Culture Composite Index - London was incepted on February 1st 2022 with a value of 1,000.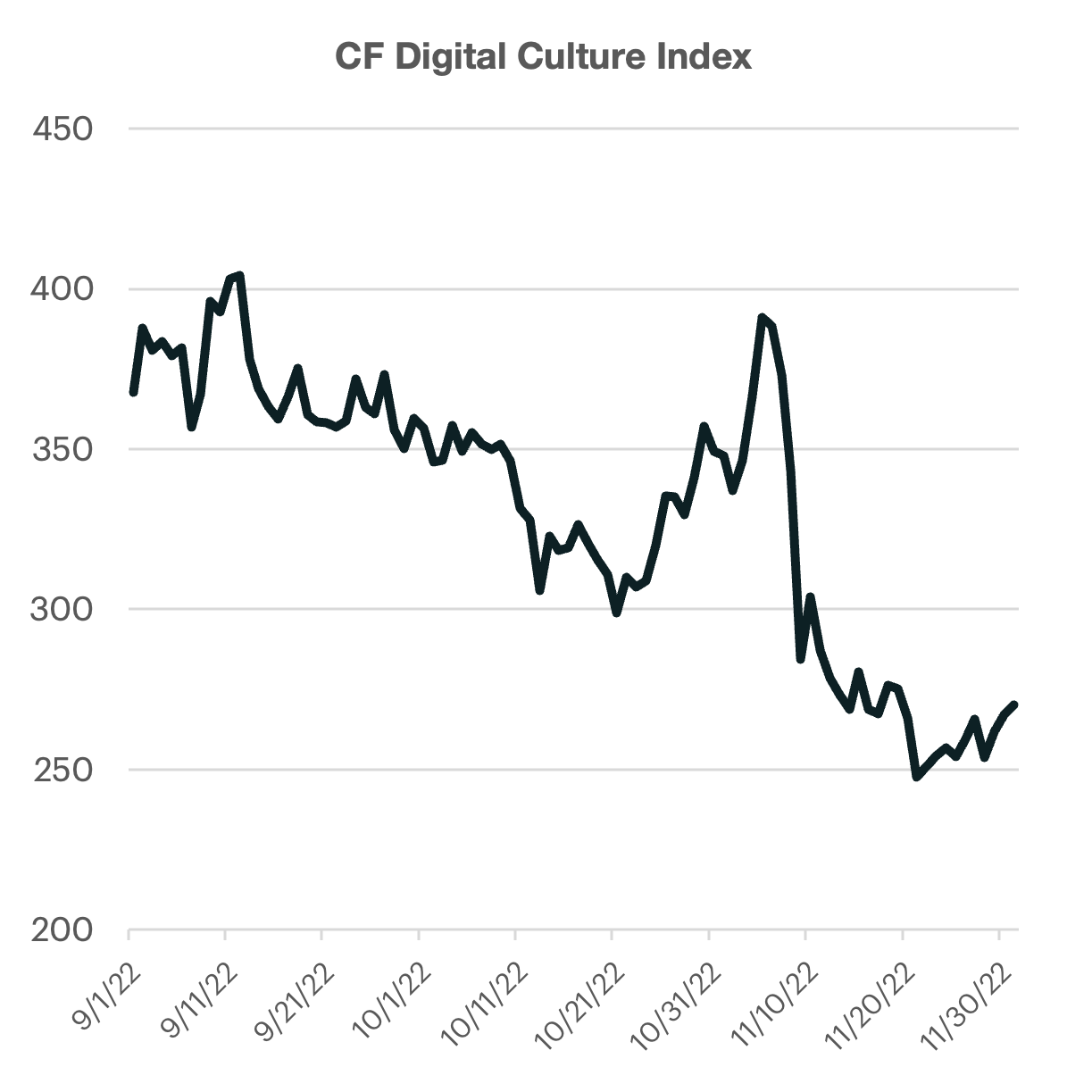 Digital culture begins to bottom in the macro storm
Another exogenous shock has led crypto markets lower over the last rebalancing period as one of the world's largest exchanges surprisingly filed for bankruptcy. The CF Digital Culture Composite Index gave up all its early November gains, finishing the rebalancing period -26.5% lower. The bear market that began earlier this year has only intensified after each over-levered institution or organization collapses. These failures have had a cascading impact on the overall asset class, with the falling prices of crypto markets sparking an industry deleveraging exercise, spreading contagion that leads to even further discounting of crypto assets.
Regarding the macro-environment, risk sentiment has begun to look toward an eventual pivot or slowdown in monetary tightening. The most recent inflationary trends indicate that headline pricing pressures may have peaked in June. This dynamic is expected to be supportive of crypto markets, which face particularly pronounced headwinds from a rising interest rate environment. However, core inflation is likely to be more difficult to tame and the overall level of inflation is likely to remain above any acceptable threshold for some time. This has left crypto market participants in limbo when trying to balance the improving data on the inflation side and spill over impacts from the latest fallout of a major market player.
Culture lags Scaling again
The CF Digital Culture index fell -26.5% as performance contributions from the headline DACS segment (Culture), overwhelmingly negated positive performance contributions from services segment.  
Taking a closer look, the larger weights in Axie Infinity (AXS) and Decentraland (MANA) contributed to approximately 40% of the negative price performance in the index. Meanwhile, the modest weighting in Chainlink (LINK) and Polygon (MATIC) only amounted to 1.6% of positive index return.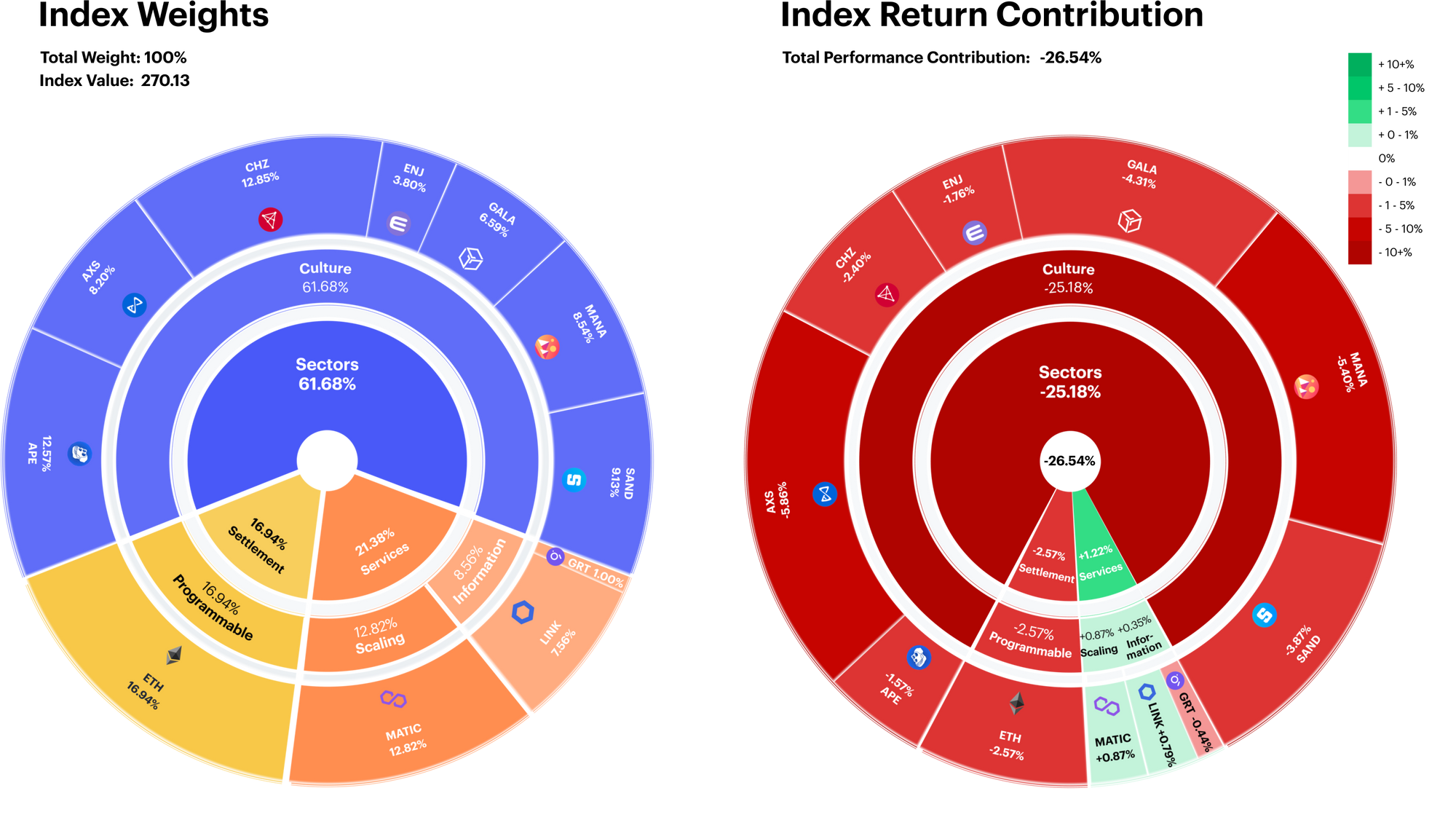 Crypto winter chills culture sentiment
Market breadth in the CF Digital Culture Composite continued to be historically weak. All constituents in the headline segment finished the rebalance period in negative territory, with three tokens almost losing half of their market cap. The recent collapses of major crypto organizations, coupled with bearish sentiment surrounding the future of the metaverse, has had a chilling impact on investor sentiment in the space.
Taking a deeper look, we can see that the play-to-earn tokens, such as AXS, GALA, and MANA, were major laggards when compared to the rest of the digital culture cohort. The average negative performance of these gaming related tokens was over twice the amount the other metaverse related assets (-43.7% vs -17.5%, respectively).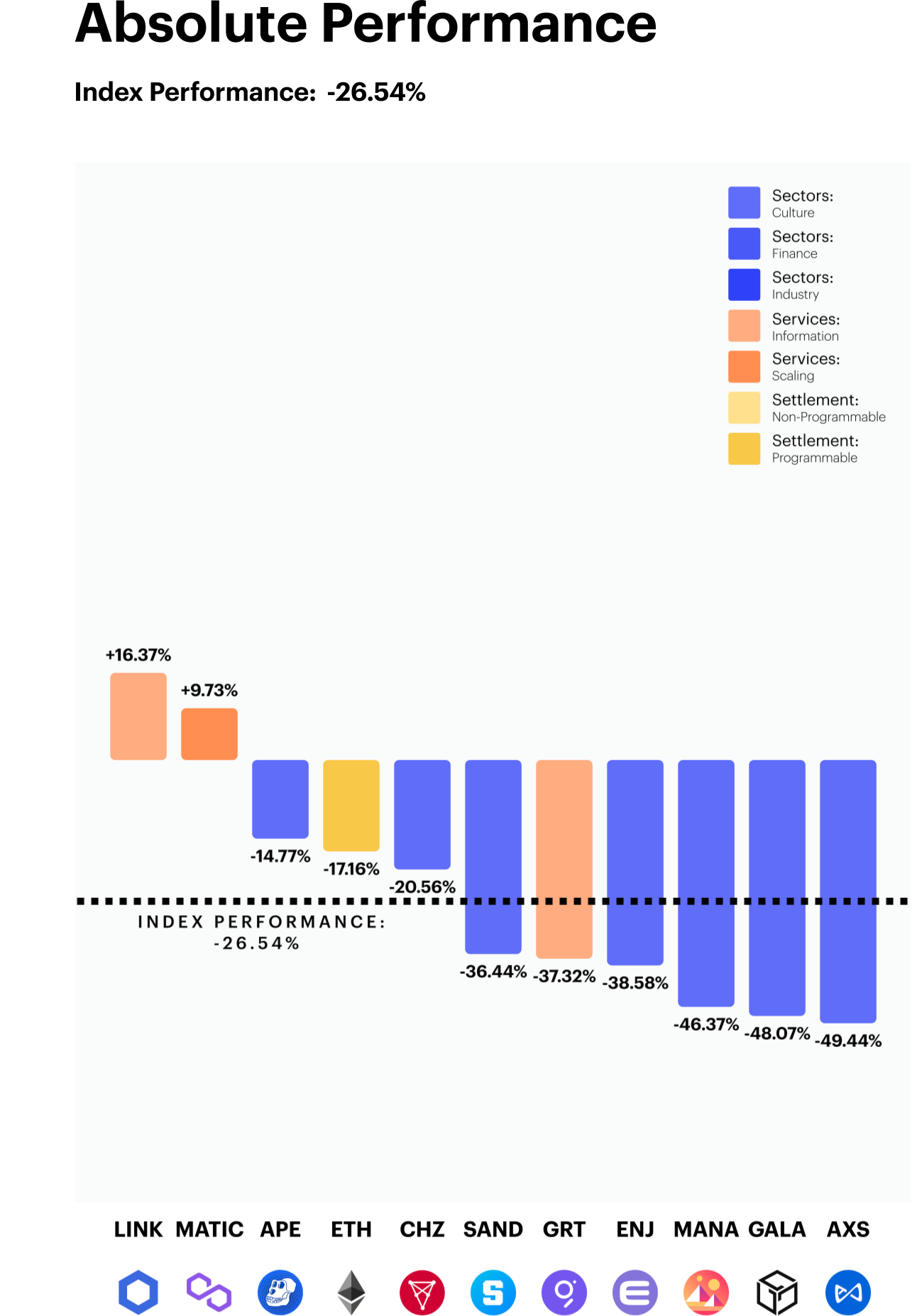 NFT Market Activity Update
The overall decline in NFT transactions continued over the past quarter. The metric, which can be seen as a proxy for overall sentiment in the space, has suffered greatly during this bear-market cycle. Meanwhile, it does appear that the negative price momentum has recently stabilized. The slight uptick in prices in November helped lift NFT volumes.

Appendix: Market Performance Overview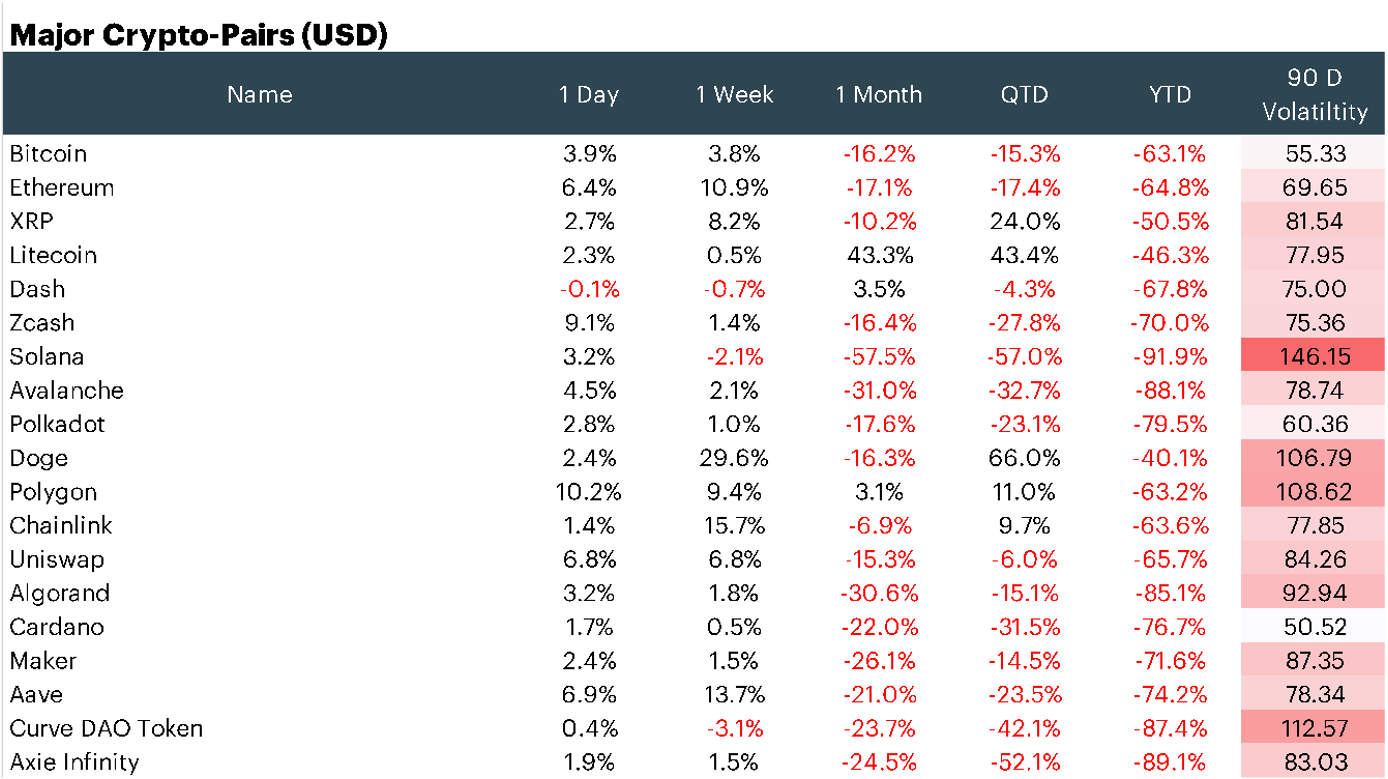 Appendix: constituent changes for current period

Appendix: CF Digital Asset Classification Structure
The CF Digital Asset Classification Structure (DACS) classifies coins and tokens based on the services that the associated software protocol delivers to end users, grouping assets by the role they play in delivering services to end users. The CF DACS powers CF Benchmarks' sector composite and category portfolio indices and allows users to perform attribution analysis to better understand the fundamental drivers of returns within their digital asset portfolios.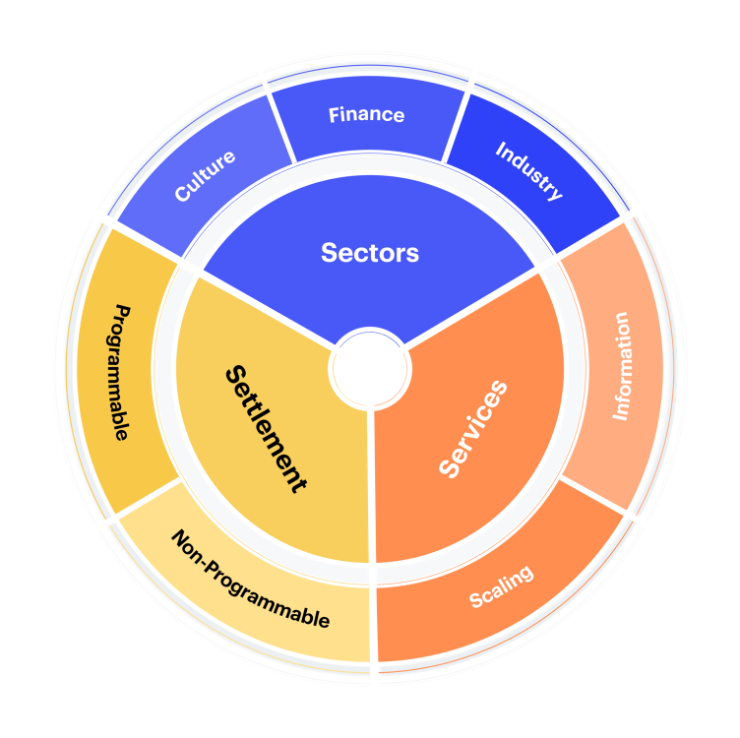 Additional Resources
For more information about our CF Benchmark indices and our methodologies, please visit the respective web links below:

Contact Us
Have a question or would like to chat? If so, please drop us a line to:
The information contained within is for educational and informational purposes ONLY. It is not intended nor should it be considered an invitation or inducement to buy or sell any of the underlying instruments cited including but not limited to cryptoassets, financial instruments or any instruments that reference any index provided by CF Benchmarks Ltd. This communication is not intended to persuade or incite you to buy or sell security or securities noted within. Any commentary provided is the opinion of the author and should not be considered a personalised recommendation. Please contact your financial adviser or professional before making an investment decision.