CF Digital Asset Classification Structure: Explainer Video
The CF DACS (CF Digital asset Classification Structure) has been designed to guide institutional investors through the blockchain economy. It is a multi-level system for classifying digital assets at a constituent, category and sector level.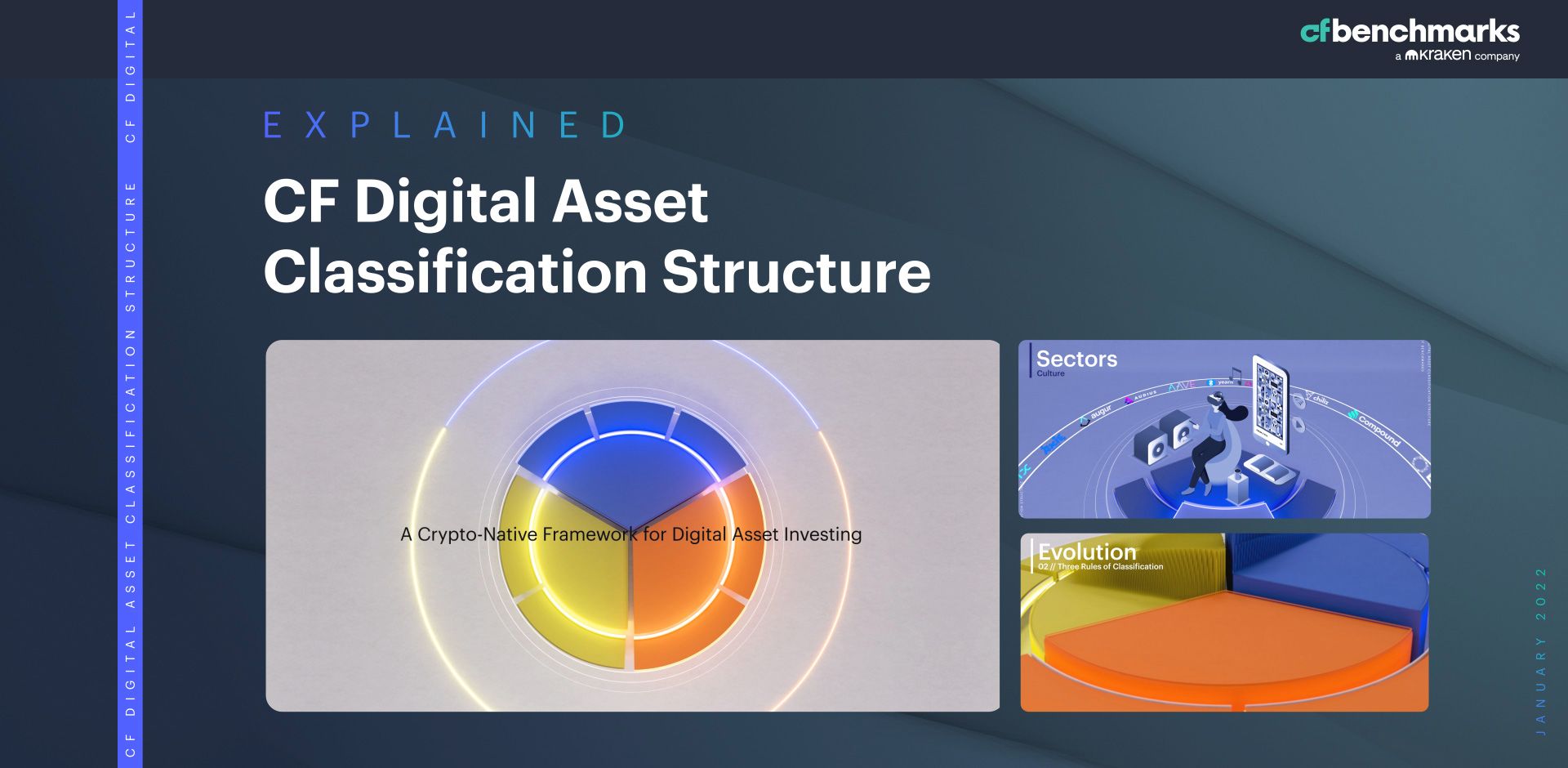 The CF Digital Asset Classification Structure (CF DACS) classifies coins and tokens based on the services that the associated software protocol delivers to end users, grouping assets by the role they play in delivering services to end users. The CF DACS powers CF Benchmarks' sector composite and category portfolio indices and allows users to perform attribution analysis to better understand the fundamental drivers of returns within their digital asset portfolios.
Click below to watch
For more information on the CF Digital Asset Classification Structure and to interact with our CF DACS Token Explorer, please visit:
https://www.cfbenchmarks.com/digital-asset-classification-structure
The information contained within is for educational and informational purposes ONLY. It is not intended nor should it be considered an invitation or inducement to buy or sell any of the underlying instruments cited including but not limited to cryptoassets, financial instruments or any instruments that reference any index provided by CF Benchmarks Ltd. This communication is not intended to persuade or incite you to buy or sell security or securities noted within. Any commentary provided is the opinion of the author and should not be considered a personalised recommendation. Please contact your financial adviser or professional before making an investment decision.