CF Bitcoin Interest Rate Curve: Marble 2023 Presentation
Speaking at Marble 2023, the 4th International Conference on Mathematical Research for the Blockchain Economy, CF Benchmarks Head of Product, Thomas Erdösi provided insights into the CF Bitcoin Interest Rate Curve to mathematicians, computer scientists and economists from both academia and industry.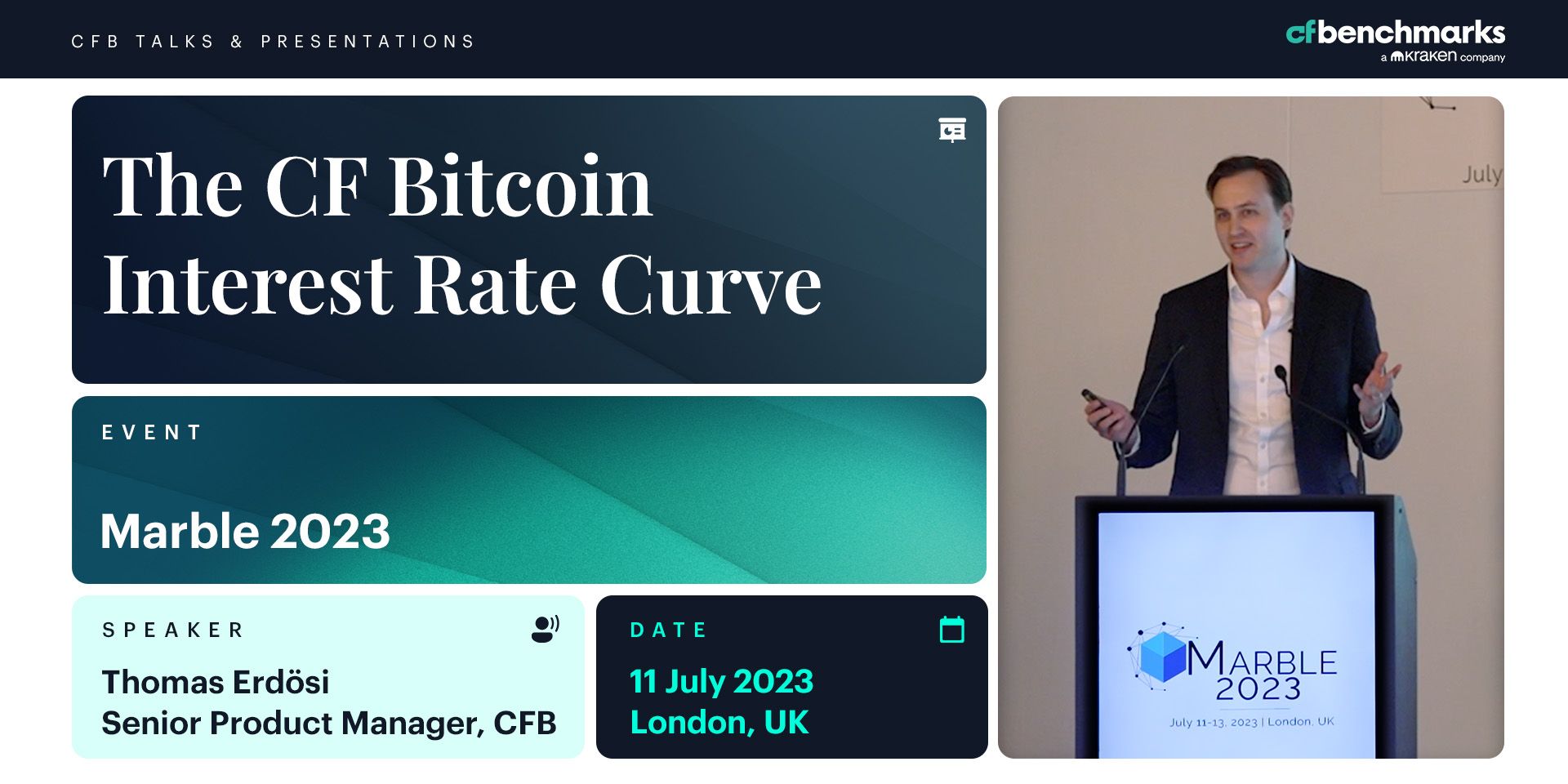 "For the digital asset class to evolve, push forward global institutional adoption of crypto, and unlock web 3 capital, there's lots we can do as an industry. As part of my role at CF Benchmarks, I try to look around the corner and see what's next for crypto, and nobody would disagree that crypto in general is yet to unleash its full potential."
Thomas Erdösi, Head of Product speaking at Marble 2023, the 4th International Conference on Mathematical Research for Blockchain Economy.
Click below to watch
For more information, please visit:
https://www.cfbenchmarks.com/data/indices/BIRC
The information contained within is for educational and informational purposes ONLY. It is not intended nor should it be considered an invitation or inducement to buy or sell any of the underlying instruments cited including but not limited to cryptoassets, financial instruments or any instruments that reference any index provided by CF Benchmarks Ltd. This communication is not intended to persuade or incite you to buy or sell security or securities noted within. Any commentary provided is the opinion of the author and should not be considered a personalised recommendation. Please contact your financial adviser or professional before making an investment decision.