CF Benchmarks Recap - Issue 33
The latest CF Benchmarks-powered planned Bitcoin ETF to be tapped for SEC review is Anthony Scaramucci's First Trust SkyBridge Bitcoin ETF.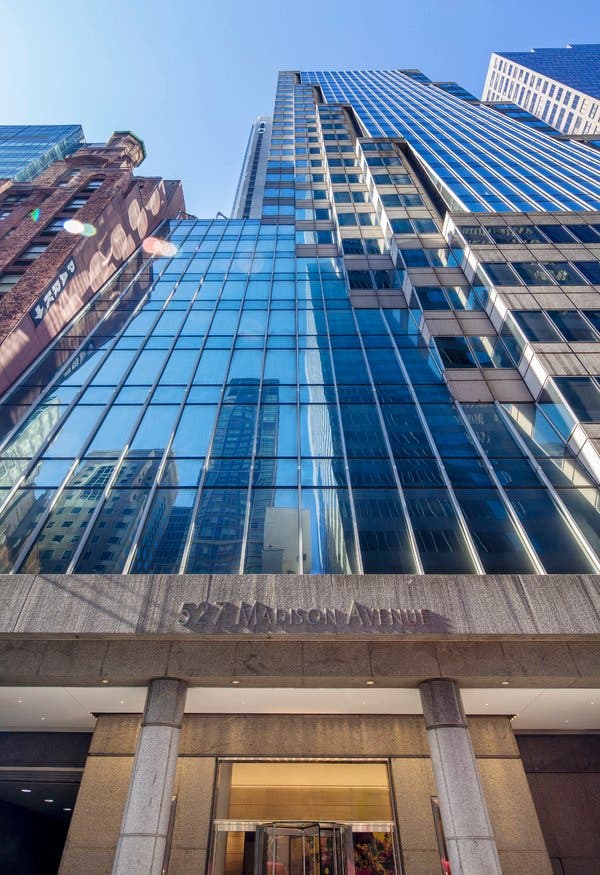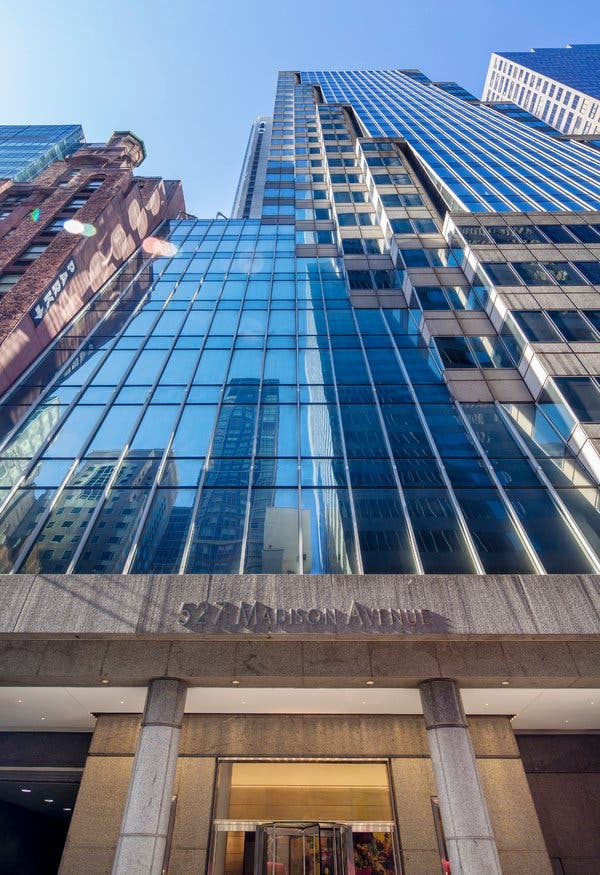 SEC has selected all CFB-powered BTC ETF plans for active review

WisdomTree files for Ether ETF priced with Ether Reference Rate

Keeping tabs on U.S. Bitcoin ETFs that include our Benchmarks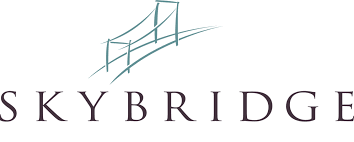 Four of a kind
The crypto market didn't quite secure the sure-footed bounce it widely sought this week, despite a more constructive contribution from Elon Musk. His latest intervention appeared to mark a BTC/USD floor around $38,000 at first, though Friday's definitive CME CF Bitcoin Reference Rate close was $36,841.35, 5.5% lower week-on-week. BRTI marked the top on Wednesday, 08:03 UTC, at $40,866.52. Ether's early-week breach of $2,000 was deep, though just as fleeting: the most liquid institutional ETH real-time price, CME CF Ether-Dollar Real-Time Index, bottomed at $1,732.83 on Sunday 23rd, 16:42 UTC. Its settlement counterpart, ETHUSD_RR, closed on Friday at $2,565.92. The 'buy side' is, of course, the slowest ship to turn, if at all, and further indications that institutions are showing a disinclination to sell with as much commitment as retail investors emerged this week: Chainalysis reported that 'whales' scooped up 77k at last week's lows (see below for further indications). Likewise, the ETF train trundles on, including two notable inflection points for CF Benchmarks. The last of the four Bitcoin ETF applications submitted this year that incorporate one of our benchmark indices has now been selected for formal SEC review, meaning that half of the BTC ETF plans the SEC is now examining propose regulated CF Benchmarks indices to price their funds. Plus, WisdomTree filed only the second U.S. Ether ETF application. The fund will be priced against CF Ether-Dollar US Settlement Price, the sister version of our CME CF Ether-Dollar Reference Rate that. The only difference between the two is that the former references the traditional U.S. markets close (4pm New York Time) whilst the latter notes the UK close of 4pm in London.
SEC opens SkyBridge ETF review
The latest CF Benchmarks-powered planned Bitcoin ETF to be tapped for SEC review is Anthony Scaramucci's First Trust SkyBridge Bitcoin ETF Trust. It will value BTC holdings with the CF Bitcoin US Settlement Price, the BRR sister index referencing the U.S. close. With all BTC ETF applications that include CFB prices now selected for active review, coincidence no longer seems credible.
BTC held above average floor in retail-led sell-off
The previous week's market turmoil could have been worse, despite— logically—Bitcoin's biggest ever USD losses, notes Chainalysis Chief Economist Philip Gradwell. Prices dipped below the $37.8k average for BTC purchased over the last 12 months, though not sustainably. Additionally, most of the $3.2bn in BTC "sent at a loss" had been held for 4-13 weeks, a 'retail' marker.
'Crypto hedge funds' double down
So-called crypto hedge funds differ from crypto-agnostic 'regular funds', so aren't a great adoption indicator. Still, their growth is broadly correlated with Bitcoin prices, according to PwC, with the firm's Third Annual Global Crypto Hedge Fund Report 2021 recording increased crypto hedge fund activity over the past year. Their assets under management rose to $3.8bn in 2020 from $2bn in 2019, with over 90% of such vehicles trading BTC.
The Returns: Reference Rate Monthly Returns
Settlement price returns reflect May's market turmoil, including gold's resumed 'safe haven' characteristics. (Snapshot covers May 1st-25th)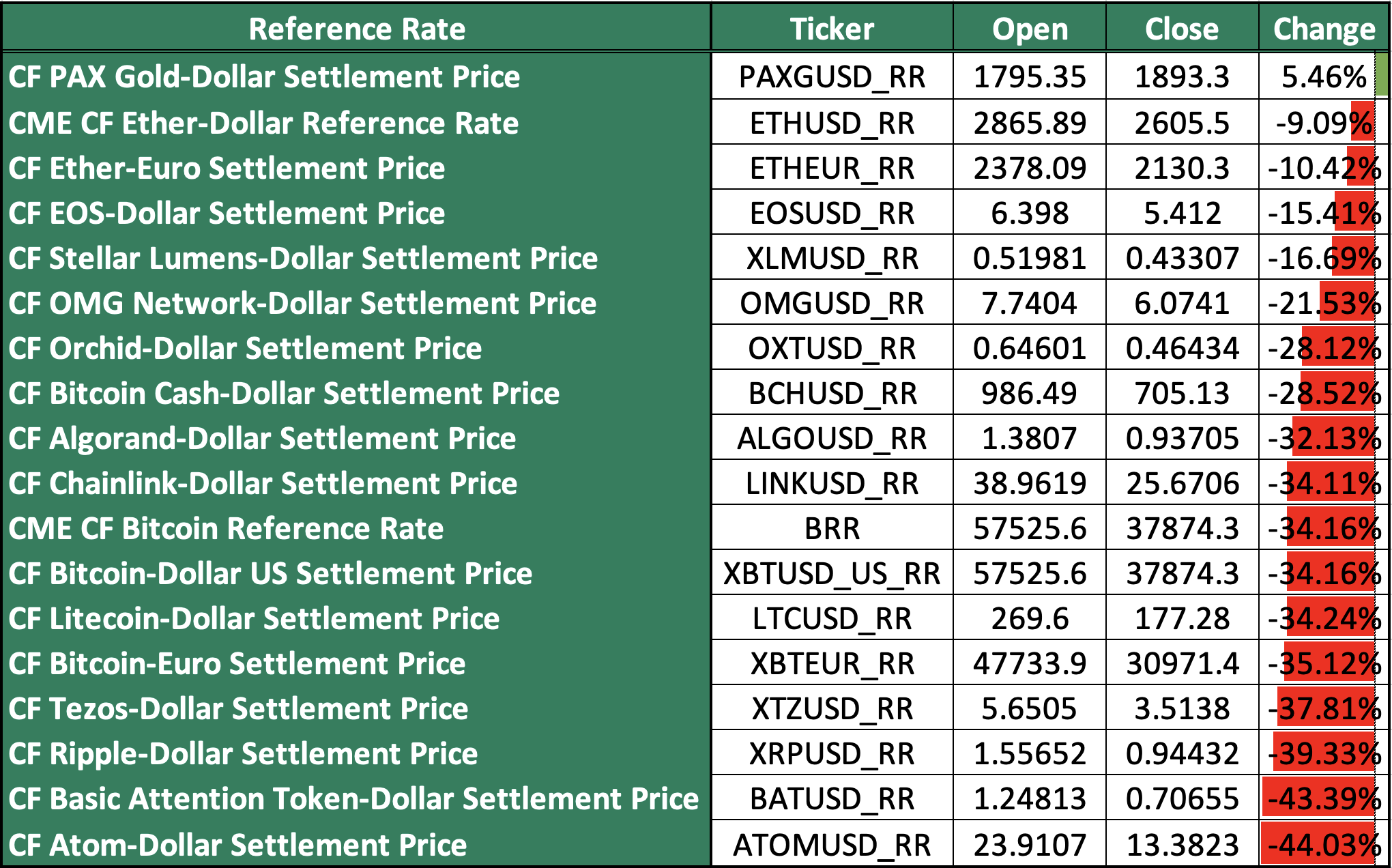 Featured benchmarks: CME CF Bitcoin Reference Rate, CF Bitcoin-Dollar US Settlement Price
Keeping tabs on CF Benchmarks-supported U.S. Bitcoin ETF applications
All four CF Benchmarks-supported Bitcoin ETF plans are being actively considered by the SEC
For years, CF Benchmarks has been at the heart of crypto's institutional adoption trend. Nowhere is this more visible right now than in the slow but sure mainstreaming of the crypto asset class as represented by the advent of cryptocurrency ETFs.
The first batch of BTC ETF applications landed on the SEC's desk some five years ago, though all those early bids were, frustratingly, rejected. Still, CF Benchmarks' regulated methodologies have played an integral part in the long slog of convincing regulators and public opinion of the benefits to be had from wrapping cryptocurrencies into the tried, trusted, and controlled structure of an ETF.
Fast forward to 2021, and a new wave of U.S. applications looks more promising than the previous set, not least because a raft of crypto ETFs have now been approved by regulators in large economies around the world.
The table below shows the U.S. BTC ETF filings this year that include CF Benchmarks prices for NAV calculation.

Read the full article on our blog
The information contained within is for educational and informational purposes ONLY. It is not intended nor should it be considered an invitation or inducement to buy or sell any of the underlying instruments cited including but not limited to cryptoassets, financial instruments or any instruments that reference any index provided by CF Benchmarks Ltd. This communication is not intended to persuade or incite you to buy or sell security or securities noted within. Any commentary provided is the opinion of the author and should not be considered a personalised recommendation. Please contact your financial adviser or professional before making an investment decision.