CF Benchmarks Recap - Issue 14
Several months into this barrage of records, their frequency has not abated to an extent for a serious correction—say $10,000-plus—to appear highly-probable in the near term.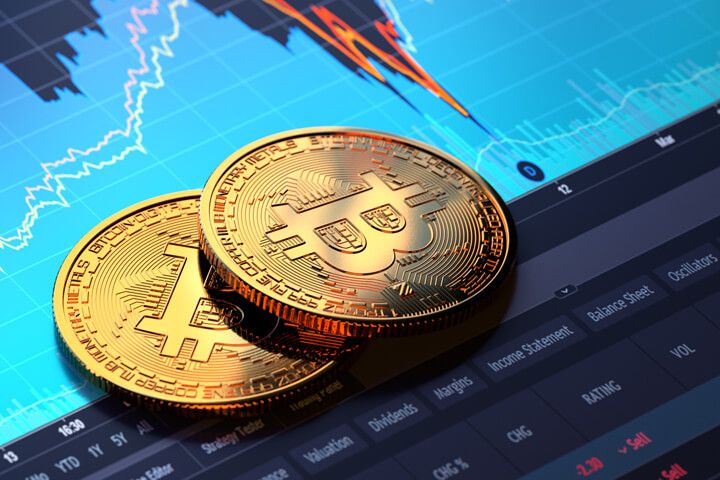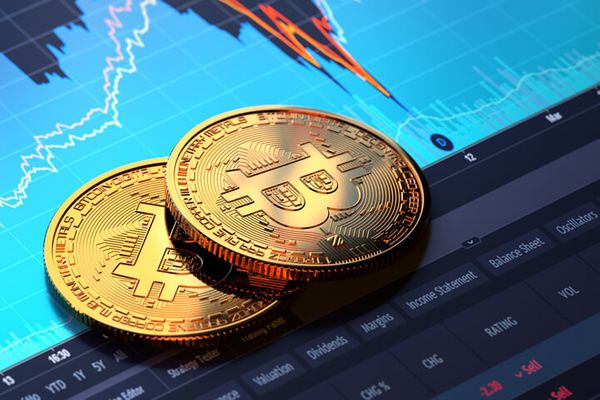 Bitcoin hovers above $40,000

Ripple investor sues

Ultra Cap 5 milestone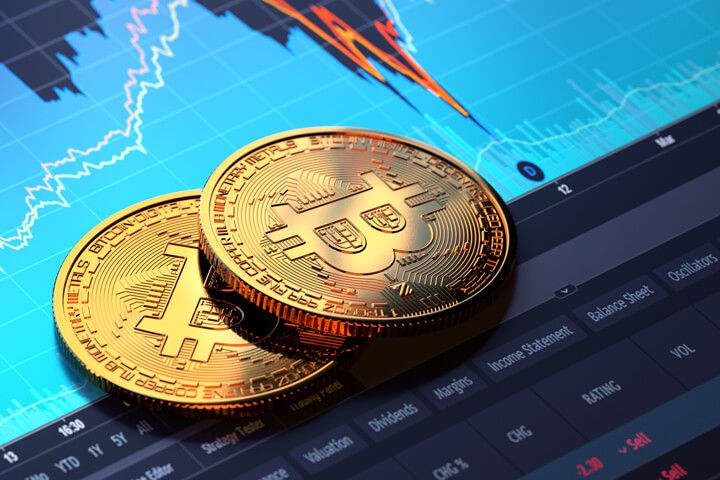 On the charts
Barely a pause for breath
What more salient takeaway for crypto watchers from 2021's first full business week than that Bitcoin (and by typical extension many other digital assets) shows few convincing signs of ending a marathon bull run that began in 2020's final quarter. On Friday, the benchmark CME CF Bitcoin Real Time Index sidestepped selling pressure that has made many recent milestones ephemeral, by remaining above the $40,000 handle for approaching 24 hours. Furthermore, it posted one further record late in Friday's Wall Street session, notching $41,971.68 (timestamp: 15:01:12.) The benchmark by which the CME Group settles the only regulated Bitcoin futures contracts, CME CF Bitcoin Reference Rate, recorded the $40k handle for the first time on Friday, at $40,982.22. Several months into this barrage of records, their frequency has not abated to an extent for a serious correction—say $10,000-plus—to appear highly-probable in the near term. At $1,224.26, the CME CF Ether-Dollar Reference Rate benchmark ended its own record-setting run after seven-straight gains. The 0.78% drop vs. Thursday was casual enough to leave sufficient momentum for continued peaking next week.
XRP exits exchanges
The SEC's broadside against Ripple Labs that began in the closing days of 2020 remains the main chill on the space with a growing number of major exchanges removing XRP from customer offerings. This week a significant Ripple investor launched what could well be the first of many lawsuits against the group. Ripple has signalled that it will contest the SEC's claim that the sale of XRP constituted an illegal security offering. Likewise, the suit by $2.32bn Tetragon Financial Group Ltd. has "no merit", according to Ripple. The speed at which support has dwindled also has an eye to the first legal action against a third party to the SEC's case, with news that Coinbase Inc. is at the centre of a class action case initiated by an individual claiming to be a client of the exchange.
FinCEN ramps reach
The other U.S. regulatory body in focus is the Treasury's Financial Crimes Enforcement Network (FinCEN), which also ramped its reach towards the end of last year with KYC proposals for crypto that go beyond those required for cash transactions. The rising tide of vocal opposition within the industry to FinCEN's plan stands in contrast to a largely defensive reaction to the SEC's Ripple move. With at least one significant actor, Square, filing feedback right at the end of a 15-day consultation period, the timeline for if, or when the proposals may be enacted, remains unclear.
The Returns: XLM's stellar gains
Fresh clarifications by the U.S. Office of the Comptroller, this time on stablecoins, were among catalysts cited for XLM's parabolic trajectory to two-year highs. Even with CF Stellar Lumens-Dollar Settlement Price dumping 13% on Friday, the token of payments-focused Stellar remains among the best performing digital assets, up 333.51% since the benchmark was launched.
Featured benchmark: CF Cryptocurrency Ultra Cap 5
Bitcoin propels Ultra Cap 5 through 4,000
Inevitably, fervent crypto price action has driven the only authorised multi-asset benchmark to its own symbolic landmark, as CF Cryptocurrency Ultra Cap 5 breached 4,000 for the first time. Although officially launched last August, UC5 can of course notionally be calculated from an earlier inception. That affords an opportunity for a comparison with the leading benchmark of U.S. shares, the S&P 500, as per the graphic below. Despite one of the best-performing two-year stretches for equities, the cost of having been uninvested in cryptocurrencies during that time at least is amply illustrated.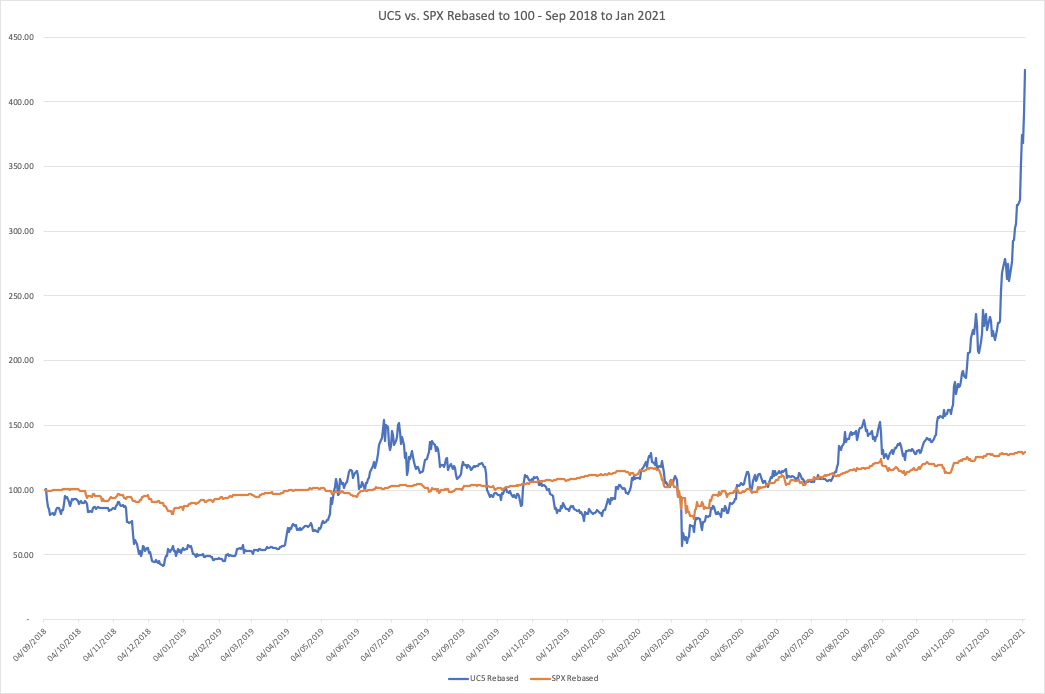 Source: CF Benchmarks
Just as inevitably, given a constituent weighting of 80.3% at last check, XBT-USD accounts for most of the portfolio index's value change since the first half of last year. The second graphic illustrates that it will be some time before other digital assets begin to encroach on Bitcoin's dominance in terms of market capitalisation.

The information contained within is for educational and informational purposes ONLY. It is not intended nor should it be considered an invitation or inducement to buy or sell any of the underlying instruments cited including but not limited to cryptoassets, financial instruments or any instruments that reference any index provided by CF Benchmarks Ltd. This communication is not intended to persuade or incite you to buy or sell security or securities noted within. Any commentary provided is the opinion of the author and should not be considered a personalised recommendation. Please contact your financial adviser or professional before making an investment decision.