CF Benchmarks launches Settlement Price and Spot Rate indices for DeFi coins UNI and COMP, plus utility tokens ADA and FIL
Decentralised finance (DeFi) is receiving one of its strongest corroborations yet as a force to be reckoned with across the established financial world as CF Benchmarks brings its regulated Benchmark Methodology to prices for Uniswap and Compound



DeFi and utility tokens pass a significant milestone as CF Benchmarks extends regulated Benchmark Methodology to Uniswap, Compound, Cardano and Filecoin
Decentralised finance (DeFi) is receiving one of its strongest corroborations yet as a force to be reckoned with across the established financial world as CF Benchmarks brings its regulated Benchmark Methodology to prices for Uniswap and Compound, two of the most rapidly developing platforms for DeFi functionality and among the fastest-growing networks in terms of total value locked.
CF Benchmarks is also launching Benchmark indices for leading utility tokens Cardano, powered by the first demonstrably secure proof-of-stake network Ouroboros, and Filecoin, the currency for incentivising the provision of and paying for the use of decentralised storage.
The new benchmark indices join a growing suite of trusted, accredited CF Benchmarks indices for assets spanning from large cap cryptos Bitcoin and Ethereum to in-demand, specialised tokens like BAT, ATOM, and others. Our indices are the only regulated benchmarks of their kind and are thereby future proofed for regulatory developments to come.
In turn, CF Benchmarks indices are advantaged by the significant liquidity effects stemming from the institutional service providers and banks that are obliged to maintain the highest standards of compliance in all markets and products and which must therefore select only the most demonstrably compliant third-party providers and agents to facilitate product provision.
Get to know the symbols for these new benchmarks from the images below.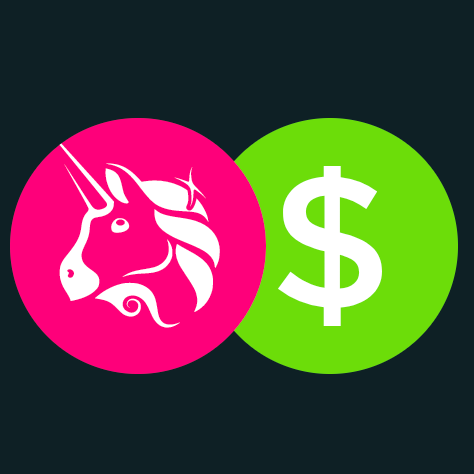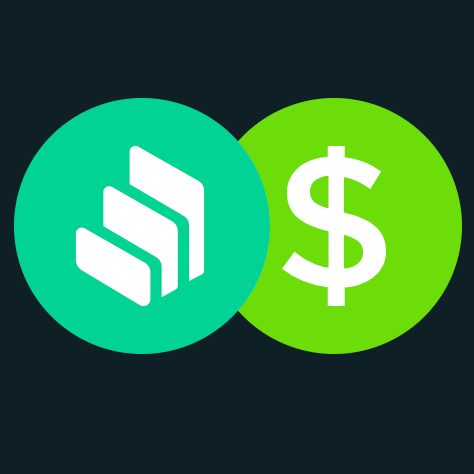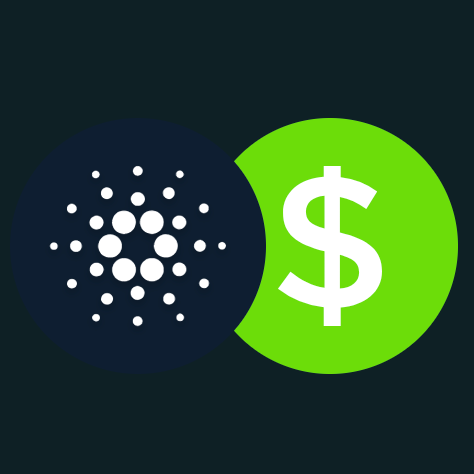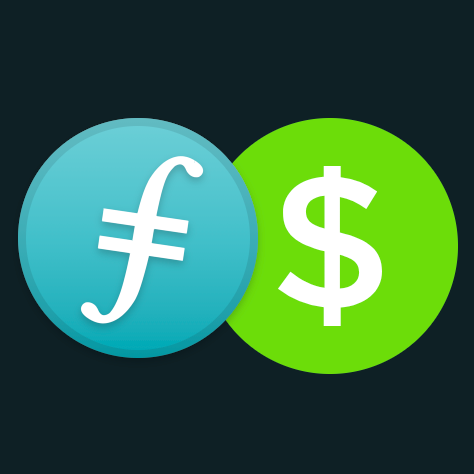 Each asset will be represented by two new benchmark indices: a Spot Rate, published every second, 24 hours a day, seven days a week; and a Settlement Price, published once a day, every day, at 16:30 London Time.
The new benchmark indices will become the latest members of the CF Cryptocurrency Index Family. Full index methodology and governance documents can be found at www.cfbenchmarks.com.
The new benchmark indices and their tickers are listed in the table below.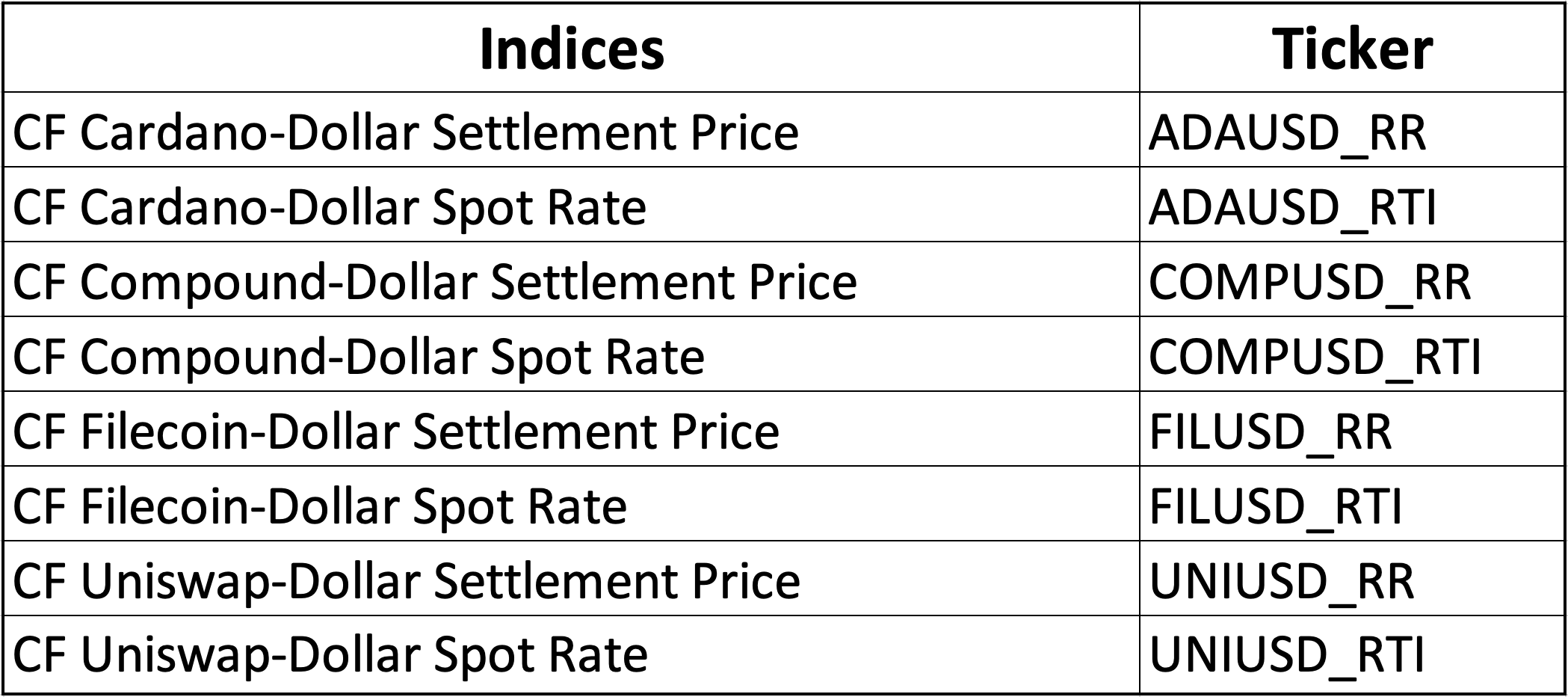 Transaction and Order Book data for each of the four asset pairs will be drawn from the Constituent Exchanges indicated in the following table.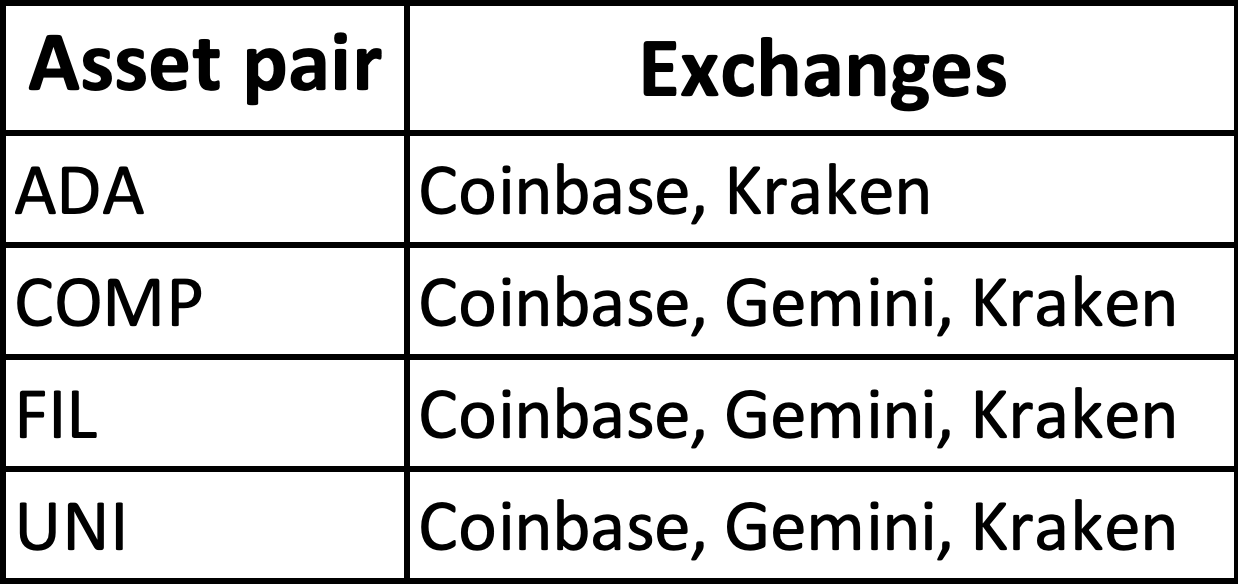 The benchmark indices will bring standardised and transparently determined valuations to the substantial community of users of their related assets whilst helping to develop their financial ecosystems. In turn, the new benchmark indices will help alleviate frictions in valuing and accounting holdings encountered by many investors in these assets.
"CF Benchmarks is excited and honoured to be able to break new ground for the Uniswap, Compound, Cardano and Filecoin networks, whilst extending our coverage of the cryptocurrency asset class at this exciting time. Our benchmark price indices for these assets are the first to be offered by a regulated Benchmark Administrator," said Sui Chung, CEO of CF Benchmarks. "Financial services providers now have a set of regulated benchmark indices for the assets, enabling services providers to offer regulated products referencing them for the first time, in full confidence that the products are backed by transparent, compliant benchmark price indices, and calculated using tried and trusted methodologies."
Find out more about CF Benchmarks' Benchmark Methodology:
CF Cryptocurrency Index Family – Single Asset Series
More info on Uniswap and UNI
Find out more about Compound and COMP
Further details on Cardano
Read more about Filecoin
The information contained within is for educational and informational purposes ONLY. It is not intended nor should it be considered an invitation or inducement to buy or sell any of the underlying instruments cited including but not limited to cryptoassets, financial instruments or any instruments that reference any index provided by CF Benchmarks Ltd. This communication is not intended to persuade or incite you to buy or sell security or securities noted within. Any commentary provided is the opinion of the author and should not be considered a personalised recommendation. Please contact your financial adviser or professional before making an investment decision.